Louisville Basketball: Lady Cards dominate UT-Martin in season-opener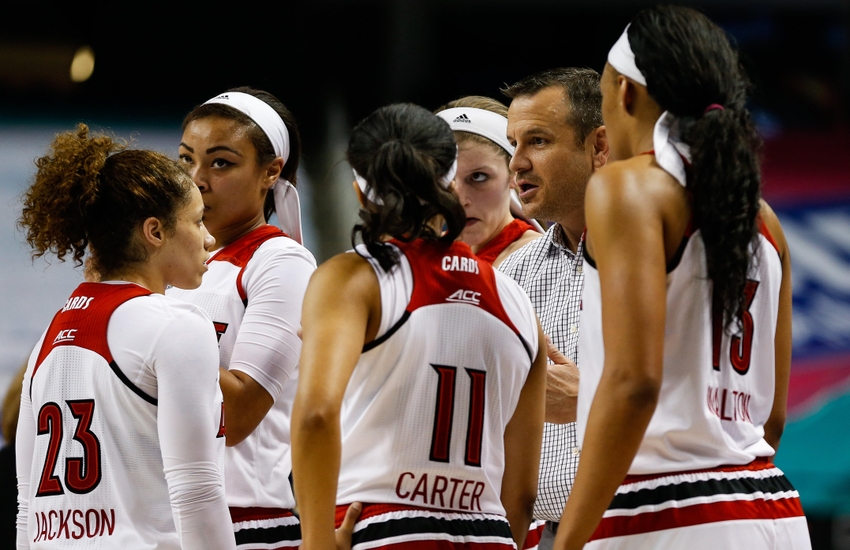 The Women's Louisville basketball team absolutely dominated Tennessee-Martin for their first win of the 2016-2017 season.
There is a ton of expectation whenever you start the season in the top five of the country, however it seems as though that isn't going to phase this Louisville basketball team. The lady Cardinals absolutely dominated the UT-Martin Seahawks to get their first win of the 2016-2017 season.
This team has a lot of young talent, but don't get that confused with inexperience. These women are going to be one of the best teams in the country all season long and they played like it on Friday night.

100
57
Here is what ESPN had to say about the Cardinals huge first win:
BIG PICTURE

"Louisville: Following a season that ended with a disappointing second-round NCAA Tournament exit, the Cardinals opened their season about as well as possible on the way to an easy road win."

UP NEXT:

"Louisville: The Cardinals return home Sunday afternoon to play another Ohio Valley Conference school, Belmont."
This was a very solid effort to start the season and there is no doubt about it. When you beat anyone 100-57, everyone is going to take notice. However, this is exactly the type of performance that great teams are supposed to have.
I'm sure Louisville basketball head coach Jeff Walz was very pleased with the effort and play of the Cardinals in Tennessee.
If you're a Louisville fan, I recommend you watch this team all season long, they are very good and could make yet another Final Four run in the NCAA Tournament.
This article originally appeared on