Louisville Basketball Alumni: Wednesday's NBA update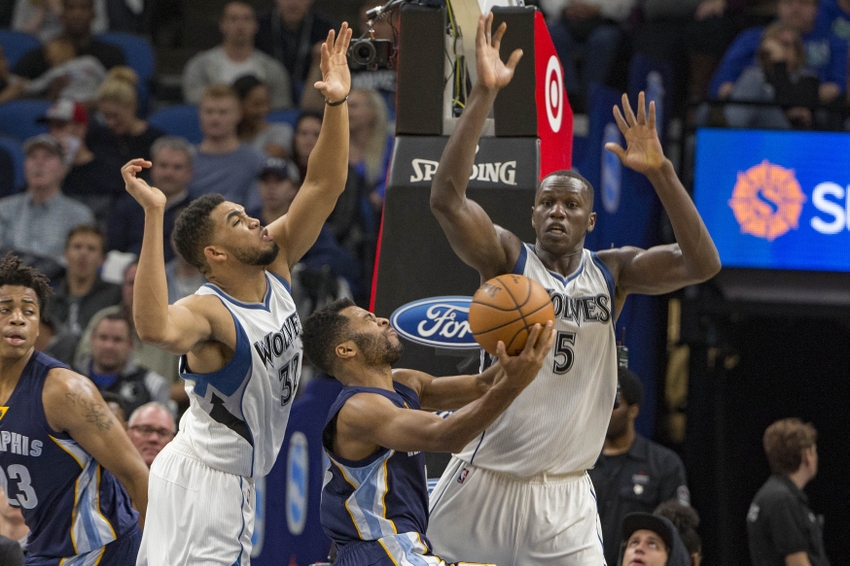 We take a look at how each former Louisville basketball player fared in their games in the NBA on Wednesday night.
There were three former Louisville basketball players in action on Wednesday, therefore we will take a look at how they each performed below.

123

107
The Timberwolves and Gorgui Dieng got their second win of the season after beating the Orlando Magic on Wednesday night. Not only did they get the win, but Dieng had another double-double for the Timberwolves, which was his third in seven games.
Dieng is finally starting to consistently play at a high-level, which is why he just signed a huge contract extension. However, Minnesota has to start playing better as a team before Dieng will begin to gain even more attention in his fourth season with the Timberwolves.
Gorgui Dieng vs. Magic: 35 minutes, 11 rebounds, 7 assists, 2 steals, 1 block, and 12 points

93

118
Terry Rozier's season with the Celtics has take a severe nose-dive after back-up point guard Marcus Smart returned from an ankle injury. He finished the game against with Wizards with zero points, which was a season-low.
The biggest difference between the two guards, as of right now, is that Rozier is getting signifcantly less opportunities to make a difference.
Rozier had been averaging about 25 minutes per game when Smart was injured, but is only playing 13-16 minutes now that he is healthy again. It's troubling that head coach Brad Stevens doesn't give Rozier more chances, since he played so well in the preseason.
However, this is only his second season in Boston and he has more than enough time to prove himself in the NBA.
Terry Rozier vs. Wizards: 14 minutes, 1 rebound, 3 assists, zero points

101

99
There isn't exactly anything to report on here, other than the fact Montrezl Harrell hasn't been very productive for the Rockets. He had one solid game against the Knicks where he had 17 points and a double-double. However, other than that, he has been pretty quiet this season.
The good news is that he is sticking around with the big league club. Last season, he was in the D-league most of the year, therefore just being on the Rockets' regular roster is an achievement for Harrell.
Montrezl Harrell vs. Spurs: 5 minutes, 1 rebound, 1 assist, and 3 points
This article originally appeared on