Louisville Basketball: 5 MVP's from the Cards' win over William & Mary
We take a look at the five MVP's from Louisville basketball's big win over the William & Mary Tribe on Monday night.
It didn't come as a surprise, but the Louisville basketball team won their second game of the season after beating William & Mary on Monday night. The game was close for about one minute, but the Cards dominated the Tribe the entire evening in the Yum Center.
William & Mary showed why they compete in their conference draining 3-pointers like their lives depended on it. However, once some of their shots started not to fall, Louisville was able to extend their lead into the twenties.
This was a solid win for the Cardinals who are looking to keep improving before they head to Atlantis for an important early-season tournament. It will be important for the team to find their groove at home, unless going on the road will grow them closer.
That might actually be the rallying cry of the 2016-2017 season: What doesn't kill them, makes them stronger.
Louisville has a brutal schedule, but their slate of opponents could definitely help the Cardinals be prepared foe whatever they see in March. If they can win the ACC for the first time or make it to the Final Four, every Card fan would be thrilled.
Here are our five MVP's from the win over William & Mary.
5
Donovan
Mitchell
Guard,

University of Louisville
Stat-Line: 5 rebounds, 3 assists, 1 steal, 4 blocks, and 9 points
Donovan Mitchell had another all-around great fame against William & Mary. It took him almost all game to get his jump-shot going, but at the end of the day he was effective across the board. It was clear that he was the most athletic player on the floor tonight, which showed in his four blocks.
He didn't have four steal like he did on Friday night against Evansville, but having four blocks is a stat that we all can be okay with. Not to mention, there were other guys on the team who came up with the loose basketballs.
It's very encouraging to how much more improved Mitchell is this season than last. I believe that with more time under his belt, the better he is going to become. The Cards will need him playing at a high-level here very shortly.
4
Jaylen
Johnson
Forward,

University of Louisville
Stat-Line: 9 rebounds, 1 steal, and 13 points
Jaylen Johnson came so close to getting his second double-double in a row, but he still had another solid game. The only other player who out-rebounded him was fellow teammate Mangok Mathiang who had 10. I'm sure Rick Pitino will be happy with his production.
The verdict is still out on if Johnson is going to be the best rebounder on Louisville, however there is still time for him to prove it. It will be mightily important for the Cards to have a player that can finish at the rim, ecpsecially against teams like Duke, Kentucky, and North Carolina.
Fans should take this performance as it is-a solid performance against a low level NCAA basketball team.
3
Quentin
Snider
Guard,

University of Louisville
Stat-Line: 3 rebounds, 4 assists, and 13 points
Quentin Snider came out and shot the ball incredbily well from three against William & Mary. He made four of his nine threes, which was just one more than Freshman VJ King. If he can shoot like this all season, the Cards are going to make some noise.
Snider's on-court presence is going to be big this season, especially for a team with a lot of younger players. They seem to want to shoot the three too fast, therefore it will be important for Snider to make sure and slow the offense down when things are getting out of hand.
On the other hand, even though Louisville hasn't been successful from three so far, I do like the confidence that they are showing from beyond the arc. When a few shots start dropping, the Cards are going to start rolling.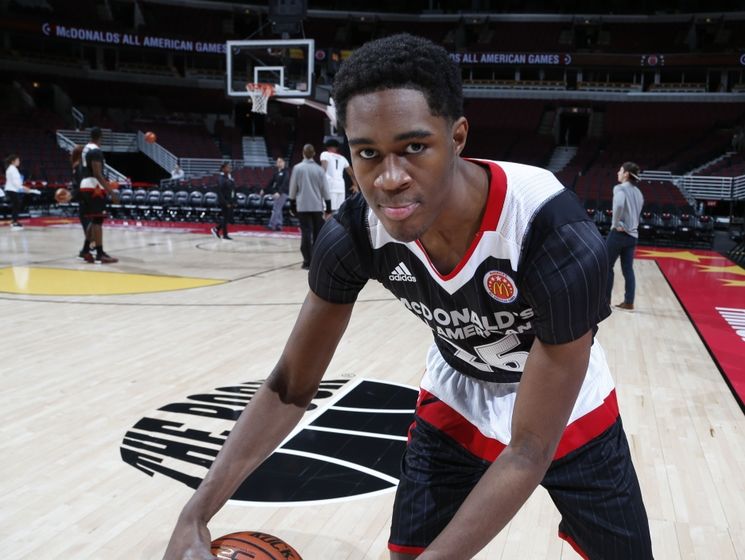 2
VJ
King
Forward,

University of Louisville
Stat-Line: 5 rebounds, 1 steal, and 17 points
Did VJ King look great against William & Mary or what? Every Louisville basketball fan should be thrilled by the performance out of King on Monday night. He scored more points than anyone on either team and was a perfect 3 for 3 from the three-talk about efficient.
Personally, I would love to see more minutes for King this year. However, we have to keep in mind that Rick Pitino knows how much his players can handle. If King isn't ready to be out there more, then we have to trust in the head coach.
At the same time, it looks like more minutes could be coming for VJ King. The former McDonald's All-American showed why Louisville was so intent on signing him coming out of High-School. There are great things in store for King in a Cardinals' uniform.
1
Deng
Adel
Forward,

University of Louisville
Stat-Line: 5 rebounds, 5 assists, 4 steals, and 16 points
Deng Adel was our main MVP for this game against William & Mary. Not only did he score his career-high in points, but he showed why he is Louisville's most-promising NBA talent. He found his jump shot and never looked back.
One of the more impressive numbers from his night was the fact that he was 7-7 from the free throw line. On a night where the Cards were 15-25 from the line, Adel was the main bright spot.
Just like Mitchell, Adel has to play at a high-level if the Cardinals want to make a deep run in the tournament or win the ACC for the first time. He has all of the ability to do it, but we need to see more consistency before we gain more confidence in him.
This article originally appeared on