Louisville Basketball: 10 reasons why the Cards can win the National Championship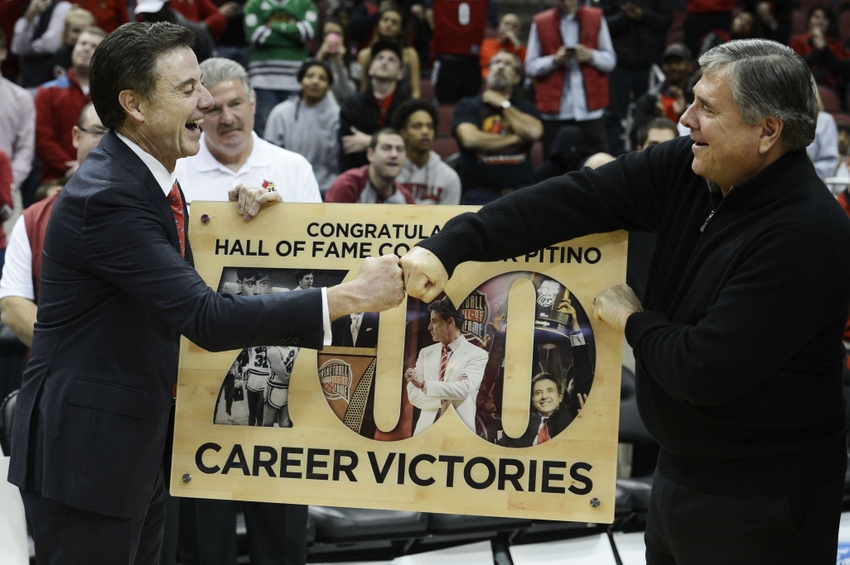 We take a look at ten different reasons why the Louisville basketball team can win the National Championship in 2016-2017.
The Louisville basketball team has come into this season ranked as the number 13th team in the country. They weren't able to play in the NCAA tournament last season, but have every piece to make a deep postseason run in 2016-2017.
Donovan Mitchell, Deng Adel, and Jaylen Johnson are three players that have to play at a high level this year, if the Cards want to win the ACC Conference. However, even if they don't win the conference, they can still compete for the National Championship.
Thanks a lot college football.
Louisville fans need to prepare themselves because this isn't going to be a year where the Cards go unbeaten or anywhere close. They have a very tough schedule, but it will prove to help them in the long run.
If they can survive their schedule and get into March, which they will, they will be a major player to win the National Championship. With that being said, there are ten reasons why we believe Louisville can win the whole thing and we list them on the following pages.
10. Coaching
When it all comes down to it, the teams that have the best head coaches are the ones who go the furthest in the NCAA tournament every single year. Coaches know their teams, can adjust in the middle of games, and figure out how to shut down the opposing team's best player.
We have seen Rick Pitino do it before and there is no reason to believe he can't do it this season.
As Louisville fans, everyone knows how different his teams are at the end of the season. Every year, the Cards start out solid, but end the season even better.
That is what makes being a Cardinal fan so great: All they need to do is make the tournament and Pitino will have his guys ready to go from there.
This is a team full of young talent, they will need to be coachable if they want to goo all the way in 2016-2017.
9. The growth and maturity of Quentin Snider
We all remember how impressive it was when Snider stepped into the guard role in the Elite 8 season a few years ago. Ever since then, he has done nothing but improve his shooting and ability to play the point.
His passing has given all of us glimpses of the great Peyton Siva of 2013 and if he keep improving this season, he could have Louisville going all the way.
He has been involved in more than enough big games by now that he won't be intimidated by any stage. The even better news is that the offense is going through him. While he can shoot a three every now and then, he will, more importantly, be able to set his teammates up for open shots.
This team has a few guys who could put up some big-time numbers and Snider is just the guy to get them open.
8. Improved defensive intensity
One of the biggest strengths of the 2013 National Championship team was their uncanny ability to create turnovers and turn those TO's in points. Russ Smith and Peyton Siva gave other teams fits as they tried to force the ball up court.
Passes were deflected, balls were stolen, while Peyton Siva did a 360 degree lay-up under the rim, drawing the foul.
If this team could come close to creating that type of chaos on defense, then things could get very interesting in March.
The great thing is that Louisville has the type of players can that can cause teams a lot of problems on defense. Donovan Mitchell, Quentin Snider, Deng Adel, and Tony Hicks have all the ability to force the ball where the offense doesn't want it to go: Back into the Cards possession.
7. Shooting Off the Bench from David Levitch
Every National Championship hopeful team needs a guy off the bench like David Levitch. He has experience, a great three point shot, and the will to win. Does anyone remember a guy named Tim Henderson?
I'm not saying that it's going to happen, but can you think off another under-the-radar guy who could come off the bench and knock down a couple of three's in March?
Rick Pitino has put Levitch in some big games over the years, which forces me to believe that he trusts him to be productive when on the floor.
Again, every team needs a guy like Levitch. Don't be surprised when he gets the Cards back into a game that we thought was lost this season.
6. The Benefit of their Strong Schedule
There is no denying that Louisville basketball has a very tough stretch of games this season. However, that isn't something that they aren't used to. Whether it was the Big East or the ACC, the Cards have always been able to overcome playing a ranked team every week.
As we mentioned, Pitino's teams always get better by the end of the season and their strength of schedule will have a lot to do with it this season.
The Cards will have to play three very good teams in Duke, Kentucky, and North Carolina, but let's be honest-they play those guys every year. These games don't intimidate this team like they do for other teams in the league.
Going through the tournament will be nothing for a team that had already played the best teams that the country has to offer.
5. Improved Rebounding from the Forwards
One of the biggest question marks going into this season was if Louisville would be able to recover from losing Chinanu Onuaku to the NBA Draft. However, it seems as though Anas Mahmoud, Jaylen Johnson, Ray Splading, Mangok Mathiang, and maybe even Matz Stockman are ready to dominate the board for the Cards in 2016-2017.
While I don't think that the Cardinals have one guy that can get the job done himself, I do think that will help them throughout the season.
It will force other teams to defend and block out a couple of different players, rather than just one.
When the grueling season hits February, every team in the country will need three or more guys that can rebound effectively.
The great news is that Louisville has just what they need to be successful.
4. Mitchell's Improved Jump-Shot
Yes, everyone knows how athletic Mitchell is and how well he can dunk the basketball. However, he needs to show he can shoot a lot better than he did as Freshman.
After two exhibition games against low-level competition, he has showed that his three point shot has come a long way since last March. If he can keep improving as the season rolls along, then he will become a major problem for every single team in the ACC.
Yes, even your team too Duke fans.
I honestly think that Mitchell will become a 1st team All-ACC player if he can knock down 2-3 three pointers per game.
When you combine his ability to play defense, shoot, and drive in the lane, you will see a side of him that we haven't seen before.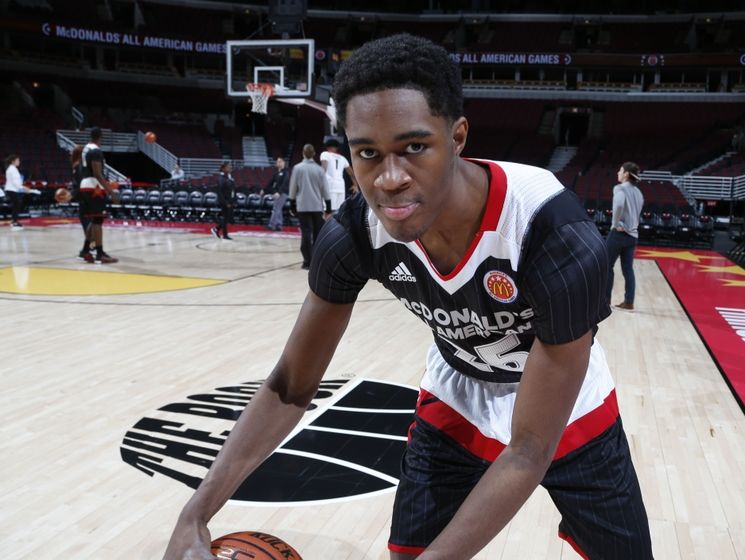 3. The New Guys
VJ King and Tony Hicks have to be major contributors for the Cards to win the National Championship this season. Both King, a McDonald's All-American and Hicks, a graduate transfer, can play at a very high level and be impact players in the NCAA tournament.
One of the biggest strengths of this team is their deep bench. A bench that should be led by King and Hicks before this year is all said and done.
I love the experience and decision-making of Hicks and also the length and confidence of VJ King. Those qualities will take them to another level when things get tough in March.
There is no team that ever cruises through the tournament without a challenge, therefore expect these two to come up big when the starters need a boost.
2. The ACC Conference Tournament
This is a lot like the point about Louisville's strength of schedule, but nothing will prepare them to be champions like going through the conference tournament. North Carolina won the whole thing last year, which gave them the experience and testing to go all the way to the title game.
Not to mention, the Cards won the last Big East tournament before winning the National Championship a couple weeks later.
There is definitely something to be said about the teams that go through their conference tournament and having the opportunity to play more games than everyone else.
Just like the old Big East, the ACC tournament is the best that college basketball has to offer. Look for it to help the Cards this season in particular.
1. The duo of Donovan Mitchell and Deng Adel
If there is one thing we know for sure about this year's team, it's that Donovan Mitchell and Deng Adel are their two star players. Both guys have the ability to score, play solid defense, and change the game. We saw how much of a factor they could be in their first year at Louisville, but this season, they will take the Cards to a different level.
Teams in the ACC are going to struggle trying to slow these two guys down. The Duke's and North Carolina's will obviously be different stories, but I still expect these two to challenge the Blue Devils and Tar Heels this season again.
Mitchell and Adel are All-Conference players that can take Louisville to the National Championship and beyond in 2016-2017.
This article originally appeared on