Sneaker guru: Ben Simmons will be a richer rookie than LeBron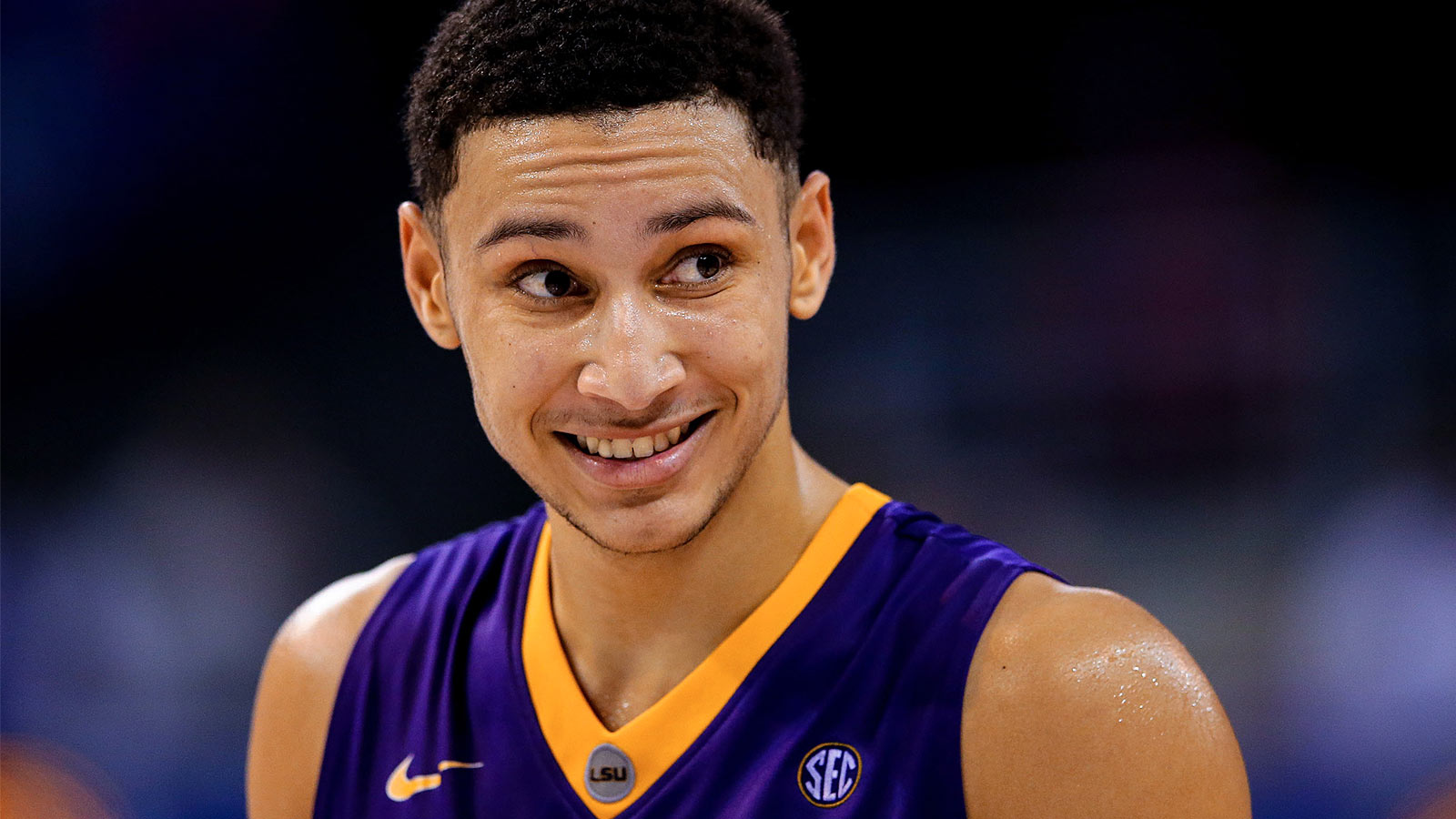 Ben Simmons, the projected No. 1 overall pick in the 2016 NBA Draft, has been dubbed by some as the best prospect since LeBron James in 2003.
It turns out Simmons could be getting paid as much — and likely more — than James did when he entered the NBA.
According to a report by SNY.tv, Simmons' upcoming sneaker deal with Nike, adidas or Under Armour could be worth in excess of $100 million, which would be the most lucrative shoe deal ever signed by a rookie. James, the current record-holder, signed a report $90 million deal with Nike in 2003.
Longtime shoe guru Sonny Vaccaro isn't surprised by that figure given Simmons' talent and the current climate of the sneaker industry, as he told SNY.tv:
"The number doesn't astonish me, the number's been stagnant since LeBron," grassroots sneaker guru Sonny Vaccaro told SNY.tv on Thursday. "It would be the new precedent because LeBron was the last and [Simmons] has the makings in the mind of the NBA that he could be a great, great player. So that's basically what they're saying, he's going to get a $100 million deal. I would understand that."
If anything, $100 million might not be enough, according to Vaccaro. Though Nike is the reported front-runner, adidas and Under Armour could try to sabotage Nike and drive up the price for Simmons' services:
"adidas and Under Armour may throw a number out there, maybe more to push it up," Vaccaro said. "I would say maybe [$100 million] is not enough because times have changed. We've seen $20 million-a-year contracts now but they've been for established players."

He added: "Under Armour is on a roll with Steph Curry and they've gotta get another young one now and this kid is in a great position. This kid is in a great position."
Nabbing the 6-foot-10 Australian sensation would theoretically be more important for adidas and Under Armour, as both still trail Nike by a considerable margin in the current NBA player sneaker market.
Imagine Stephen Curry, the game's best player and biggest current star, and Simmons, the game's best prospect, with the same shoe company. That's quite the foundation, but it might be a pipe dream.
Simmons has had ties to Nike for quite some time now.
His college, LSU, and his high school, Montverde Academy, are both Nike schools. He's also played in the Nike EYBL summer circuit and the Nike Hoop Summit. And, perhaps more importantly, his former high school coach, Kevin Boyle, works Nike-sponsored summer camps.
The writing is (somewhat) on the wall. Nike is the favorite — as long as they're willing to put up a record price.
Jovan Buha covers the NBA for FOX Sports. Follow him on Twitter: @jovanbuha.