KU Makes Final Five for Perimeter Targets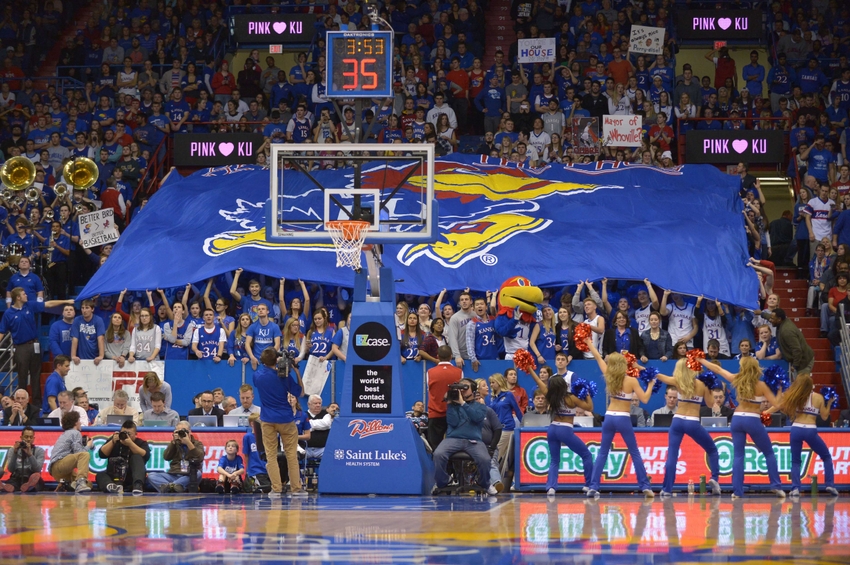 Wrapping up a busy week of recruiting for Kansas, perimeter targets Matt Coleman and Kevin Knox cut their lists to five, included the Jayhawks in their final group.
Point guard Matt Coleman was first to announce is final five Friday morning. A quick scoring guard from Virginia, Coleman also included Duke, Texas, Syracuse, and Stanford on his list. A dynamic scorer, Coleman has struggled with his jump shot this summer, and is looking to improve it during his senior year. He does have very good vision, and would fit in well as a lead guard at Kansas. Coleman does lack upside, as he's nearly 19, but is the 30th ranked player overall, and the 9th ranked point guard in the 247 Composite. Coleman received offers from Duke and Kansas this week, leading to somewhat of a reset in his recruitment. Kansas and Duke need to make up momentum on longtime perceived favorite Texas. Coleman will visit Kansas October 15th. He will likely decide in the early signing period.
Kevin Knox is the other Kansas target to narrow his choices today. Along with Kansas, Knox included Duke, Kentucky, Florida State, and North Carolina. Knox is a very athletic combo forward with developing skills, and ranked 9th overall and the second ranked small forward in the 247 Composite. He has a tremendous motor, which allows him to gather rebounds and run the floor with the best players. Knox needs to improve the consistency on his jump shot and ball handling skills, but has one of the highest upside in the class. Kansas is certainly in the hunt for Knox, but Duke is widely viewed as the frontrunner, but he has family connections to Florida State, and he's a high priority for Kentucky as well. Kansas fans should follow this recruitment, but Knox won't decide until spring.
More from Through the Phog
This article originally appeared on