Kevin Garnett misses mark in comments about AAU basketball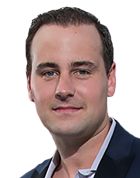 Kevin Garnett knows basketball, and after spending 21 years in the NBA, he certainly knows that league inside and out.
And he knows basketball and the NBA, far better than I do.
But after spending a dozen years around the top recruits in the country, covering the AAU scene and going to what amounts to hundreds of games a year, both high school and AAU, I know the AAU and high school landscape far better than he does.
On Monday, in an interview with Kevin McHale on NBA TV, Garnett blasted AAU and the lack of teaching that our youth currently gets.
"AAU has killed our league," Garnett told McHale.
Where to begin?
"Absolutely just bologna," Georgia Tech head coach Josh Pastner, who started his career by coaching an AAU team as a 17-year old, told FOX Sports when asked about Garnett's cmments.
That's the short, easy way to put it. But there's a lot to unpack.
"From a perspective, these kids aren't being taught anything," Garnett said. "They have intentions and they want things, the way they see it is not how our league works."
I have a hard time believing when Garnett entered the NBA Draft out of Farragut Academy in 1995 that he was any better off from a teaching perspective than kids are now.
AAU is more professional. It gets more coverage. And social media has made everything more visible. But the game isn't being taught differently. There are still some great AAU coaches and there are still some bad ones. The same goes for high school.
But this notion that AAU is all the sudden changing the game for the worse isn't accurate. In fact, in many ways AAU basketball is more organized and better than it's ever been. The ball isn't always great, but the competition is higher and the opportunities for players have expanded.
When Nike formed the Elite Youth Basketball League and adidas and Under Armour followed with their leagues, it made winning important at the youth level. Each shoe brand runs a league that consists of three or four weekends in the spring that lead up to their championship tournaments in July. It created a competitiveness not previously seen on the summer circuit. The best consistently play the best with something on the line.
And if you don't think these kids are playing to win, I'd like to invite you to a tournament sometime. I suspect Kevin Garnett or even Kobe Bryant, who made similar comments in the past, aren't exactly frequent visitors of AAU tournaments, like Chris Paul and John Wall are.
Opportunity may be the best component of AAU ball. Thousands of kids get the chance to earn a scholarship by playing in front of college coaches and scouts. Plus they travel and gain cultural experiences that most high school students only dream of.
Branched off of these summer leagues are skills academies and camps that shoe brands utilize to help teach prospects. The CP3 camp, Stephen Curry Select Camp, adidas Nations and the Nike Skills Academy all accomplish this goal and give players a chance to work and learn from their idols in an intimate setting.
To top it all off, while we hear that players in the United States aren't being taught and lack skill, the USA Basketball u16 and u17 National Teams are 50-0 in international competition and have won all eight events they've played in. So the system must be doing something right, if the best young players in the world can barely compete.
Now don't get me wrong, AAU has its faults.
There is too much play. Heck, I'm not running up and down the court and I'm worn out by the middle of June. If you want to play every weekend, you can find a tournament. Is the ball sloppy sometimes? Certainly, just as it can be during the high school season. Like any other field or industry, there are quality people with great intentions and there are seedy people with bad intentions. That's not mutually exclusive to AAU.
Garnett eventually got into entitlement. And I think he makes a good point. It's noticeable now more than ever. I've had more than 10 conversations with college coaches in the past month about the sense of entitlement with the current college freshman and next year's crop of incoming recruits.
It's a problem. But it's not just an AAU problem. It's a culture problem.
In basketball specifically, maybe players are given too much too soon. And my industry is apart of that. College coaches are apart of it. AAU is apart of that. High school teams are apart of that. But it's certainly not mutually exclusive to travel team basketball.
All that said, changes can certainly be made and I welcome them.
Instead of blaming the current travel team system for messing up the NBA, which oddly seems to be at the pinnacle of its popularity, I'd like to invite Garnett to pull up a chair, watch a game or two this summer and help improve it.