Kentucky fan gives Skal Labissiere a wet, awkward kiss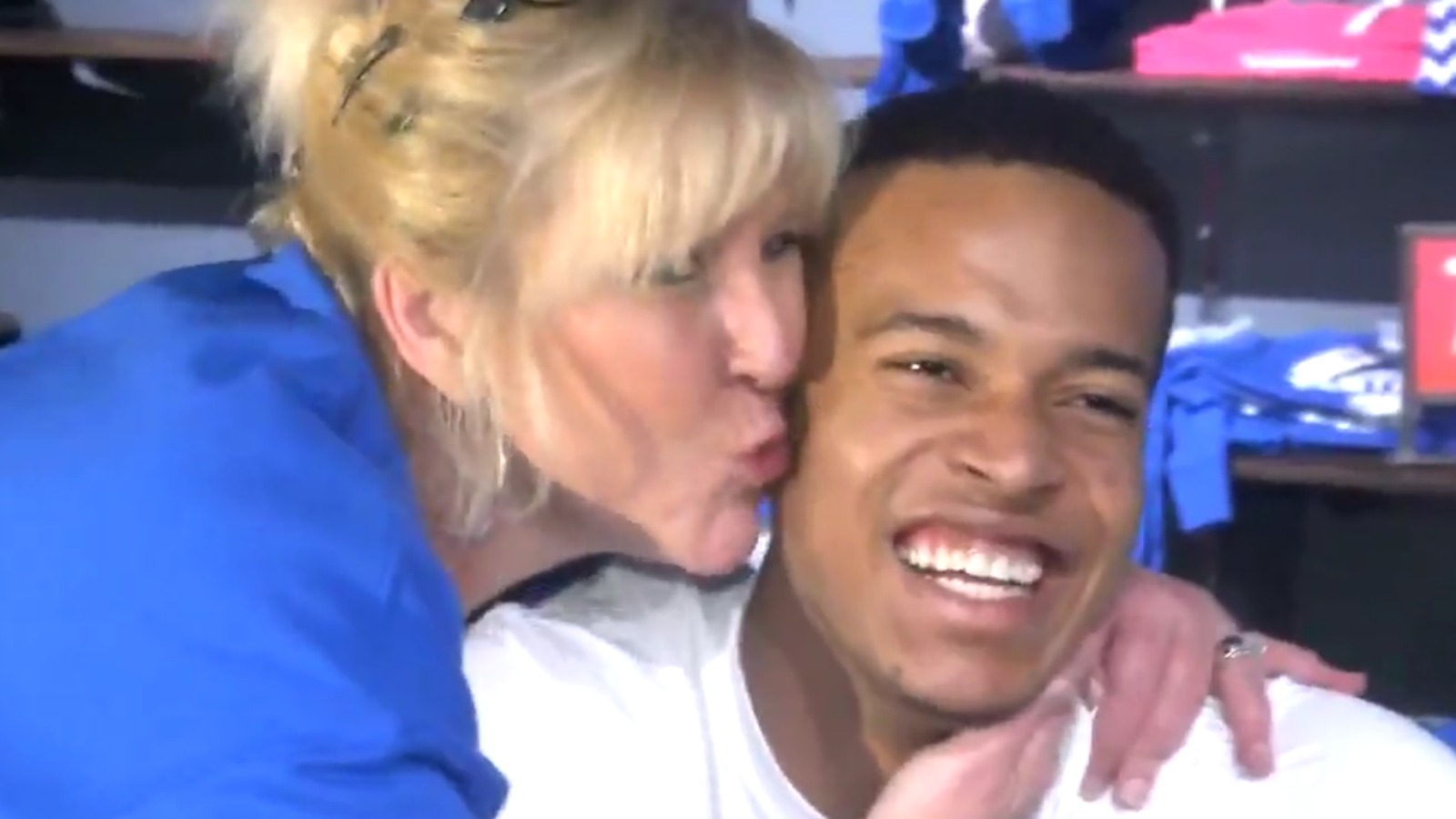 With college basketball season over it means that its declaration season, with many of the top players in the country making decisions on their NBA futures in the coming weeks.
One of those players is former Kentucky forward Skal Labissiere, who not only decided to go pro last week, but also hired an agent, meaning that his college career is officially over.
But while Labissiere said goodbye to Kentucky basketball, he hasn't said goodbye to Kentucky in general, and while he is finishing up classes for the semester in Lexington has set up a few autograph sessions across the state to help make a little cash (because he is no longer an "amateur athlete" it isn't illegal for Labissiere to take part in the signings).
Skal had signings on both Saturday and Monday, but his most eventful one undoubtedly came Monday night at the Simpsonville Outlet Mall, in Simpsonville, Kentucky, where a fan just came out and laid a big wet kiss on the cheek of the 20-year-old Haitian import.
She got her money's worth at the @OneBigHaitian signing. (And this doesn't even do it justice…there was more). pic.twitter.com/kTxX1rUqZw

— T.J. Beisner (@Beisner_cn2) April 11, 2016
Big shout out to CN2's T.J. Beisner for providing the video, and big shout out to Skal, for taking the kiss in stride.