John Calipari says entire Kentucky roster will declare for NBA Draft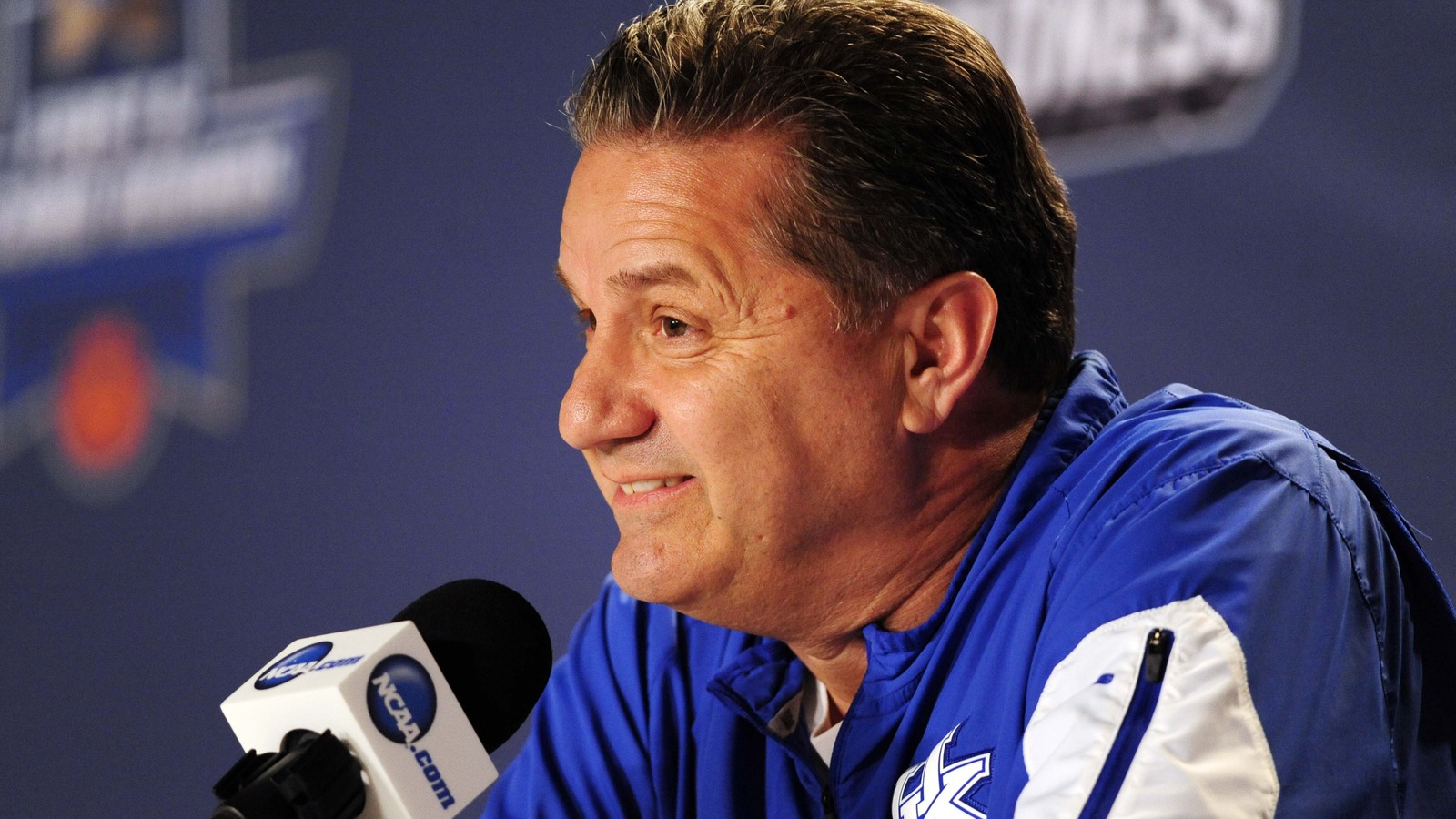 Kentucky coach John Calipari takes pride in producing NBA players. As a college coach, he's produced 38, with 25 heading to the league after working with coach Cal at Kentucky.
Calipari isn't satisfied with 38 though. He wants more. A lot more.
Calipari announced on Twitter Wednesday that he is advising every eligible member of his 2015-16 Kentucky team to submit their names for the NBA Draft. That is the whole team.
New rules allow for college players to submit their names for NBA Draft consideration without penalty. If they are selected to participate in the draft combine in Chicago from May 11-15, they can still withdrawal from the draft and maintain their collegiate eligibility, as long as they do so within 10 days of the combine's end (May 25).
Seeing this new rule and a chance to catch some headlines (mission accomplished), Cal took to the timeline:
The Wildcats have five NBA prospects this year — Jamal Murray, Skal Labissiere, and Tyler Ulis are all expected to be first-round picks, and Isaiah Briscoe and Alex Poythress are possible draftees as well. But I'm sorry, sophomore guard Dillon Pulliam, formerly of Transylvania University, isn't going to make the NBA grade.
But do you, Cal — put on your show. Whatever you need to do to put look a recruit in the eye and say "every single member of our team declared for the NBA Draft."