An insider's view of the John Calipari-Rick Pitino rivalry
The newest chapter, in the most hate-filled rivalry in college basketball will take place when No. 10 Louisville plays host to No. 6 Kentucky on Wednesday.
It's a game that has seen bad blood spilled between the schools since 1913 — with a regular-season break from 1948-84 — and has only gotten more intense with two seismic, Earth-shifting moves in the past 15 years. First, Rick Pitino went turncoat in 2001, arriving at Louisville from the Boston Celtics after previously spending eight years at Kentucky. Then, in 2009, John Calipari arrived in Lexington and flipped the rivalry on its head once again.
While thousands of words have been written about the two since Calipari's arrival (and certainly before then too), not many know the inner-workings of the rivalry between both the schools and coaches quite like Scott Padgett. The 40-year-old currently is head coach at Samford, but before that, played under Pitino at Kentucky and then coached under Calipari for a season as well.
So who better to ask about the coaches, and bitter rivalry than Padgett? The answer is "no one" and when discussing the two it starts with one simple question: What do they have in common?
"They are both fiery, energetic, hard-working guys, who are continually evolving," Padgett said.
And from there, the similarities basically end. And it's the differences that make the duo – and rivalry – so interesting.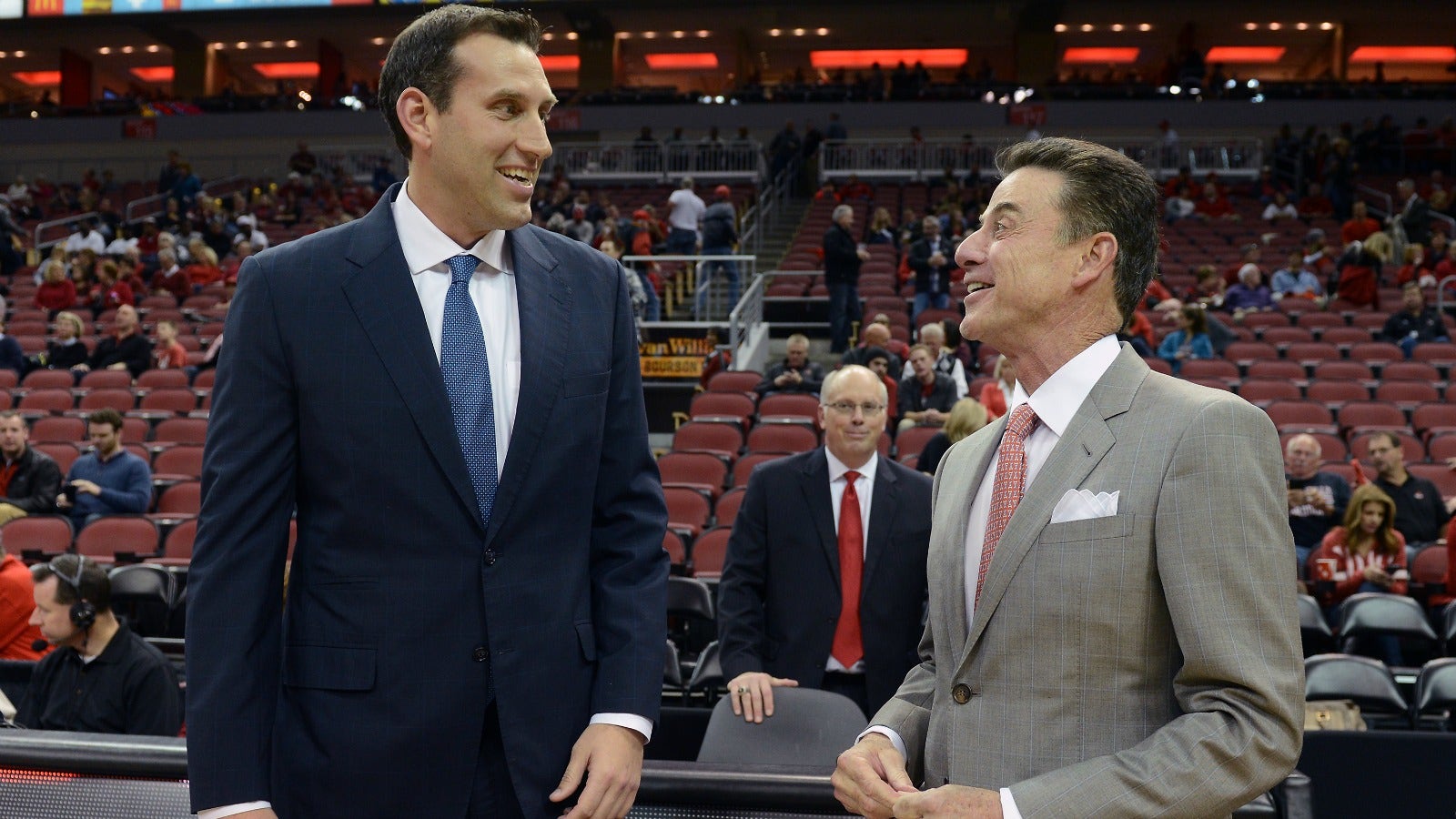 The programs reflect each coach.
Padgett says Pitino remains relatively old-school in his approach (although as he said above, Pitino has evolved a bit through the years). He is still the dictator who uses fear and intimidation to get through to his players. To break them down, and then eventually build them back up.
An example comes from early in Padgett's time at Kentucky. Pitino called him into his office for a one-on-one meeting shortly after he arrived on-campus in Lexington. Padgett knew he hadn't done enough to earn his coach's praise yet, and knew that the meeting couldn't be good.
He was correct. However the reason for the "urgent" meeting was something he never could have imagined. He'd recently grown out a goatee, and Pitino didn't care for the look.
"When I walked back there [into Pitino's office], it was no conversation, no hello, nothing else," Padgett said. "It was 'you need to shave that stuff.' And 'stuff' is the word I'm using. He said 'You need to shave that stuff off your face.'"
Before Padgett could offer up a counter argument, Pitino cut him off.
"You're probably thinking, 'is this a new team rule?'" Pitino said. "Do they [your teammates] have to shave? And he goes, 'No. Because all those other guys on our team who have goatees are going to be in the NBA. And you need to get ready for the real world.'"
Padgett explained the encounter served a greater purpose, which gave insight into why Pitino has had so much success. The meeting wasn't actually about the goatee at all. Instead, it was about lighting a fire under the butt of a freshman who needed it. What better way of doing that, then by telling him he has no shot at the NBA?
"He's very good at reading people," Padgett said. "He knew how to push people's buttons. Like if you challenge me 'you'll never make the NBA' I'm the guy who thinks 'Oh, I'll show you.'"
Padgett played eight years in the NBA. And he credits at least part of it to that meeting with Pitino.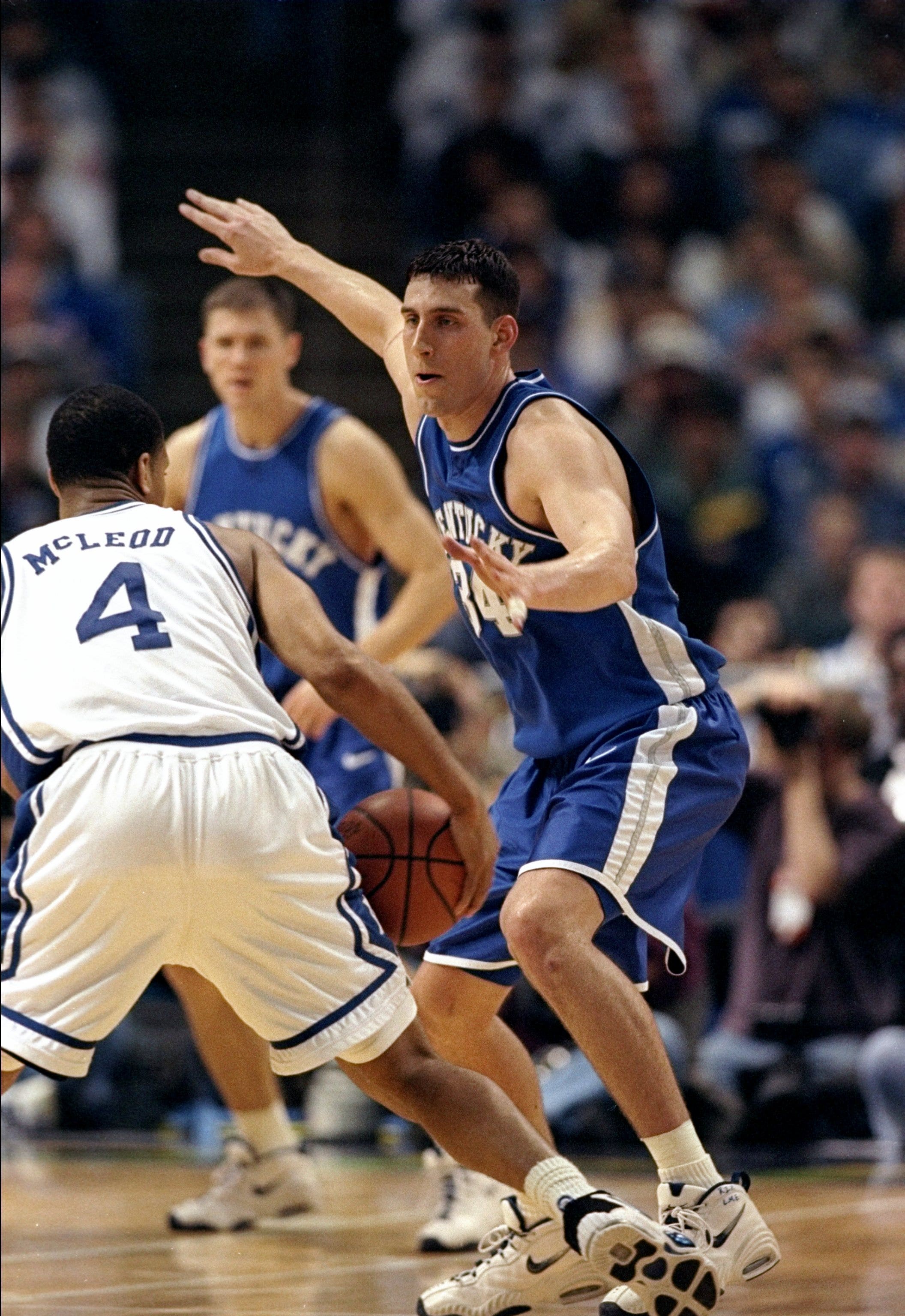 "It's crazy because 22 years later, I still remember it like it was yesterday. So that obviously stood out. And it pushed me going forward."
With Calipari, it's different. He doesn't have two or three years to break down a player and build him back up, since most of Cal's best players will only be on campus for one season. Instead, Calipari has to figure out his roster on the fly, and put together a game-plan on how to best maximize the pieces.
"He looks at the team coming in and says 'Ok, what do we have?'" Padgett said. "These are this guy's strengths. How do we utilize each of these guys and their strengths? And that's how he comes up with his system and that's what they're doing that year."
When Padgett was with Calipari "the system" was the dribble-drive, which highlighted the strengths of point guards John Wall and Eric Bledsoe. The system evolved the following year when Brandon Knight was there, and was different when the Harrison twins started in the Kentucky backcourt for two years. And that system is different than what Calipari uses today with De'Aaron Fox and Malik Monk.
Calipari's ability to adapt also might be why he's been so successful recruiting. Sure, part of it is sheer work ethic ("he recruits like he's an assistant coach," Padgett said) but part of it is the full package that Kentucky offers. Not only does the school offer the chance to play in front of 24,000 people at Rupp Arena and compete for championships. It also offers a system that highlights each individual's best skills.
And it's not just for the stars.
"I'm not trying to knock anybody, but if you look at Skal [Labissiere] last year," Padgett said. "Skal averaged like six points and went in the first round. If you go back to the first year, Daniel Orton was in the same position. Where else can you go, average six points and play one year of college basketball and be a first-round draft pick?"
The answer is only at Kentucky, and as Calipari has spent more time there – continually replenishing his roster with elite talent – it has only heightened the rivalry. If anything, it has heightened the intensity in Pitino, as well.
"I definitely think Cal being there helped push Coach Pitino to that championship [in 2013]," Padgett said. "He had somebody in-state, 60 miles away…. [Cal] took it to another level and there were two options [for Pitino]. Fall by the wayside, or pick up your game. And Coach Pitino wasn't going to fall by the wayside. That close, in a major rivalry like that, it drove him harder."
And it drove Pitino to where we are today, with both teams ranked in the Top 15, and where the stakes have never felt higher.
It's a game where the coaches have respect for each other, even if they may never be best friends.
"If you go back and look at it, Joe B. Hall and Denny Crum were big rivals when they were at Kentucky and Louisville and they ended up doing a radio show [together]," I seriously doubt you're going to see a radio between Cal and Pitino.
"There's a mutual respect for the programs. You know you've got a battle on your hands every time you play each other. [But] the going out, hanging out and having a beer, that probably is not going to happen."