Kentucky Basketball: Update On Recruitment Of Trae Young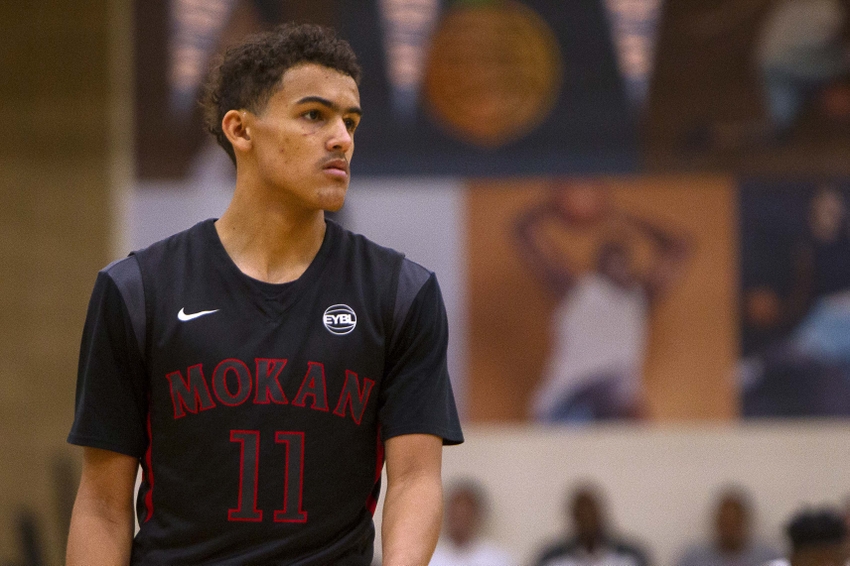 John Calipari and Kentucky basketball appear to be doing quite well in the attempted recruitment of 2017 standout point guard Trae Young.
---
The Kentucky basketball program is in the hunt for a vast majority of the top prospects in the country. John Calipari is one of the greatest recruiters in college basketball history and the Kentucky Wildcats have reaped the benefits of that reality.
With DeAndre Ayton spurning Kentucky for the Wildcats of Arizona, Calipari appears more keen than ever on signing Trae Young.
Young is one of the top point guards in the country. As the likes of Eric Bledsoe, Derrick Rose, and John Wall have displayed, Calipari has an uncanny ability to land elite point guard recruits.
According to Ben Roberts of The Herald-Leader, Young's father believes the Wildcats' recruitment of his son is going, "Really well."
"It went really well," Trae's father, Ray Young, told the Herald-Leader. "Trae asked some tough questions. My wife and I had some tough questions. And they answered them, and that's all you can ask for. When you're really interested in a school like Trae's really interested in Kentucky, you want to make sure you have all of your questions answered. So we feel really good about the situation and what's going on within the recruitment between Trae and Kentucky.

"That's what we got out of it."
That's quite the development.
Young is a 6'2″ point guard from Norman, Oklahoma. Thus, the most common conversation on the Young front is that he's deciding between Kentucky and the Oklahoma Sooners.
If the Wildcats manage to pull Young from his hometown to Lexington, they'd be landing one of the most coveted recruits in the country.
Young is the No. 2 point guard and the No. 15 overall player in the country, according to ESPN. Rivals has Young at No. 14 overall, 247Sports has him at No. 19, and Scout has him at No. 22.
Regardless of which source you value the most, it's clear that Young is one of the best prospects in the country.
After missing out on Ayton, Kentucky needs to catch a big break on the recruiting trail.
More from Wildcat Blue Nation
This article originally appeared on