Kentucky Basketball Tickets On Sale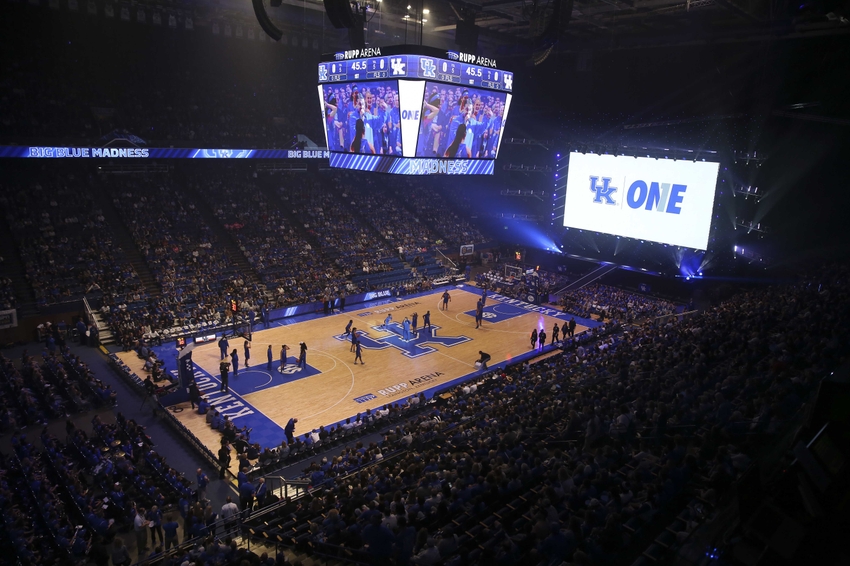 Kentucky Basketball Tickets On Sale Featuring Marquee Opponents UCLA, Kansas and SEC Slate in Rupp Arena
Tickets remain on sale for several Kentucky Basketball men's home games at Rupp Arena, including eRUPPtion Zone tickets for Duquesne, Cleveland State and UT Martin games during the week of Thanksgiving.
Single-game tickets remain on sale for Duquesne, Cleveland State, UT Martin, UCLA and Valparaiso, as well as conference games against Texas A&M and Arkansas. Visit Ticketmaster.com for more information.
For tickets in the eRUPPtion Zone, a special procedure is required, including requiring fans to show up at the Rupp Arena box office five hours before tip-off, where they will receive a wristband. Those fans must then return two hours before tip-off, and tickets will go on sale, on a first-come/first-serve basis, limit one per person, 90 minutes before tip-off. At only $5, eRUPPtion Zone tickets are worth every bit of the extra effort.
Later this season, additional single-game tickets will be available for purchase. On Dec. 8, at 5 PM EST, Auburn, South Carolina, Kansas and Georgia games will go on sale. On Jan. 25, a 5 PM EST, LSU, Tennessee, Florida and Vandy will go on sale to the public.
More from Wildcat Blue Nation
Tickets are also available through the UK ticket office.
This article originally appeared on