Kentucky Basketball: Happy 26th Birthday, John Wall!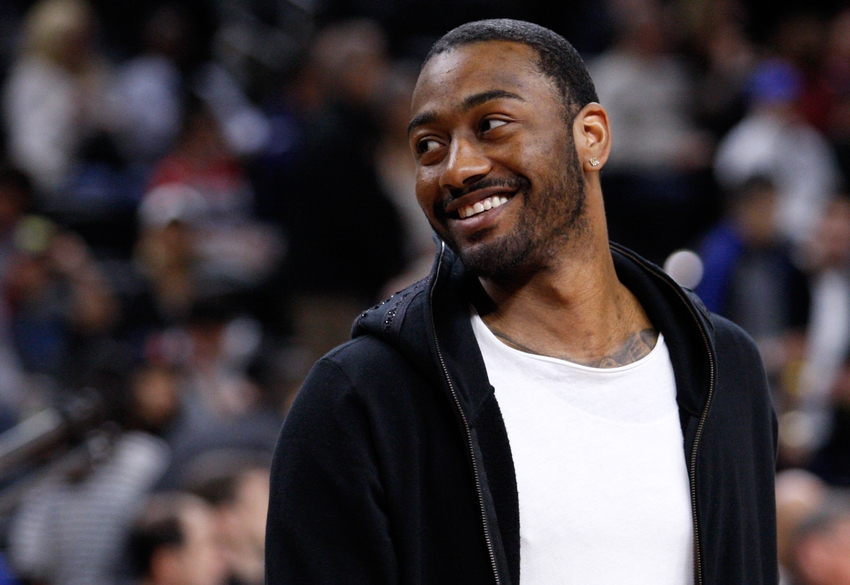 Happy birthday to two of the best Kentucky basketball players of the John Calipari era: point guard John Wall and small forward Alex Poythress.
---
The Kentucky Wildcats have played home to some of the greatest players in college basketball history. From star-caliber scorers to all-around playmakers to defensive anchors, Kentucky basketball is a sanctuary for NBA-caliber talent.
One of the best players in recent Kentucky history is celebrating a birthday on Tuesday, September 6.
John Wall was the star of one of the most iconic teams in Kentucky history: the 2009-10 squad. He led Kentucky to a record of 35-3 overall and 14-2 in the SEC before ultimately falling in the Elite Eight.
Head coach John Calipari wished Wall a Happy Birthday via his official Twitter account.
Just now entering the prime of his career, Wall has already made Big Blue Nation proud as one of the best point guards in the NBA.
Wall is a three-time All-Star and 2015 All-Defensive Second Team honoree. He has career NBA averages of 18.0 points, 9.0 assists, 4.5 rebounds, 1.7 steals, 0.6 blocks, and 0.8 3-point field goals made per game.
For fans of true facilitators, Wall has averaged at least 10.0 assists per game in each of the past two seasons.
In 2015-16, Wall set career-best marks in points, assists, rebounds, steals, and 3-point field goals made per game. Those numbers came out to 19.9 points, 10.2 assists, 4.9 rebounds, 1.9 steals, 0.8 blocks, and 1.5 3-point field goals made.
Wall also matched a career-best by shooting 35.1 percent from beyond the arc.
For perspective, Wall is one of four players in NBA history to average at least 19.0 points, 10.0 assists, 4.5 rebounds, and 1.5 steals. The other players were Russell Westbrook in 2015-16, Chris Paul in 2008-09 and 2014-15, and Magic Johnson four times.
As for team success, Wall has already led Washington to two postseason series victories.
Wall is one of the greatest players to emerge from the Calipari era. Happy Birthday and thank you for everything you've done for Big Blue Nation.
More from Wildcat Blue Nation
This article originally appeared on