Kentucky Basketball: Happy 23rd Birthday, Alex Poythress!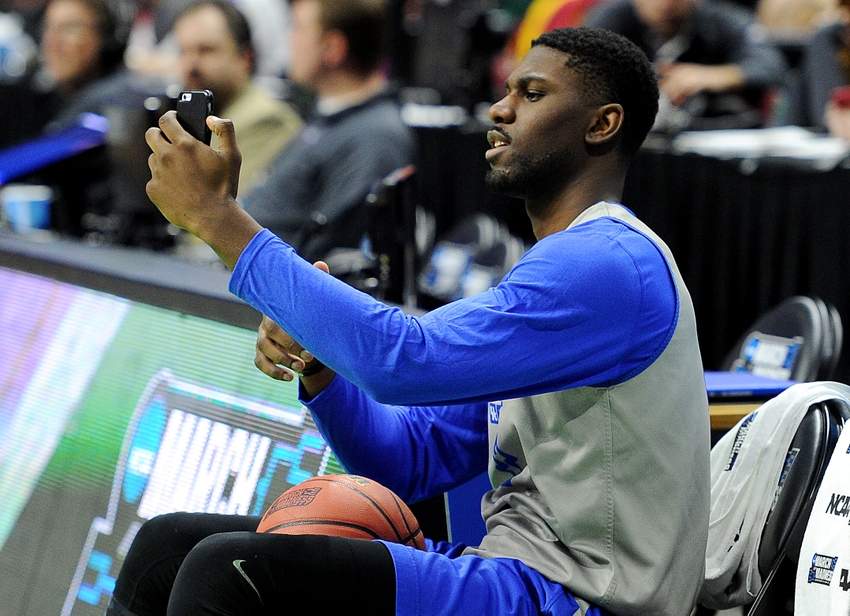 One of the Kentucky basketball program's true veterans is celebrating a birthday on Tuesday, September 6. Happy Birthday, Alex Poythress!
---
Few players have lasted four years under Kentucky basketball head coach John Calipari. Those who have are widely regarded as leaders of the program who have earned their status as true pillars of the program.
One of the players who earned that rare distinction is Alex Poythress.
Poythress played for the Kentucky Wildcats from 2012 to 2016. During that time, he helped the Wildcats accumulate 115 wins, including an unforgettable 2014-15 campaign during which Kentucky went 38-1 and reached the Final Four.
Poythress had something else to celebrate on Tuesday, September 6: his 23rd birthday.
Happy 23rd Birthday, Alex Poythress!
Poythress finished his college career during the 2015-16 season. He averaged 10.2 points and 6.0 rebounds in 23.6 minutes on an extraordinarily efficient 60.1 percent shooting from the field.
Poythress was one of the Wildcats' most valuable, versatile, and dynamic defensive players. He also showed flashes of remarkable upside as a scorer.
Poythress scored 10 points during the SEC Conference Championship Game against the Texas A&M Aggies. That includes a pair of clutch free throws at the end of regulation that resulted in Kentucky staving off a loss and going to overtime.
The Wildcats eventually won the game and secured the second Conference Tournament title of Poythress' tenure.
Poythress recently received the ultimate early birthday gift. Though he wasn't selected in the 2016 NBA Draft, he was signed to a training camp deal with the Indiana Pacers on August 12, 2016.
Though a roster a spot isn't guaranteed, the opportunity exists for Poythress to earn his place within the organization.
No matter what happens in the NBA, Poythress will be remembered as one of the better leaders of the Calipari era. He was a physically overwhelming force who brought invaluable versatility on defense.
Happy Birthday and congratulations on a wonderful college career, Alex Poythress!
More from Wildcat Blue Nation
This article originally appeared on