Kentucky Basketball: First Half Notes Versus Arizona State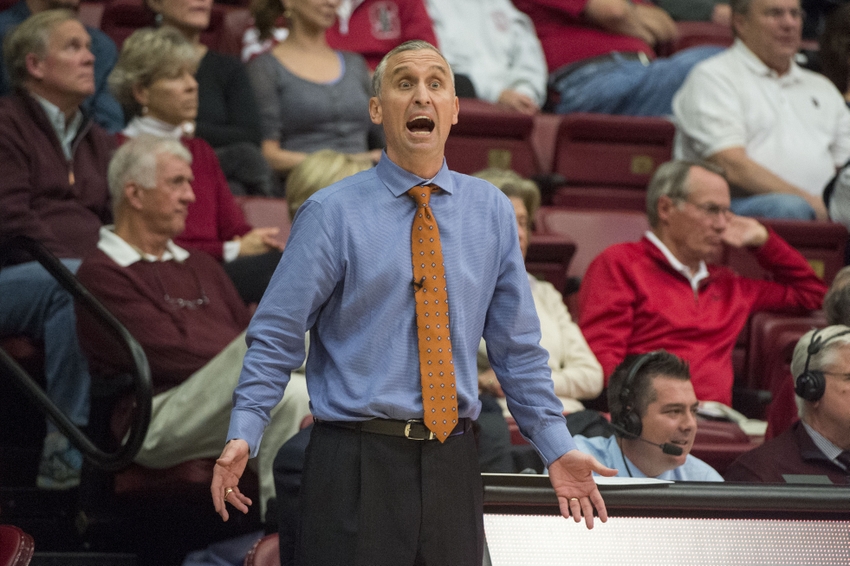 Kentucky Basketball: First half notes versus Arizona State point to a lack of competition and another dominating half of basketball from the Wildcats
Kentucky coach John Calipari welcomed the game versus Bobby Hurley's Arizona State. He welcomed some challenge; he welcomed a dog fight. Well, so much for that. The score is one thing, as we knew Kentucky was better coming in. But the contradiction in effort is remarkable. Kentucky is out-hustling and out-scrapping the team captained by Hurley, the former Dukie known for just that. So far, it's all Cats, in every way, and it ain't even close.
Kentucky leads 58-30, as eight Wildcats have got into the scoring column already in what is shaping up to be a monstrous blowout in the Bahamas. De'Aaron Fox leads the way with 10 points, while Bam Adebayo has been in straight Beast Mode all night, dunking his way to 9 first half points. Malik Monk and Isaiah Briscoe also have 9 apiece, while Derek Willis has 7, Wenyen Gabriel 6, Dominique Hawkins 5 and Isaac Humprhies has 3.
The Cats have been their usual lethal self in transition, getting easy buckets on the break – at an often ridiculous pace at times, with possession lasting mere seconds ending in easy layups or dunks. Fox and Briscoe each have 5 assists, while Monk has 3, as Kentucky has shared the basketball well once again.
Fox, playing a remarkable game thus far, also leads the team with 9 rebounds (8 defensive), and could be on his way to a triple-double. Adebayo and Gabriel each have 5 boards, while Wills and Humphries have 3 apiece. As a team, Kentucky has a whopping 30-14 rebounding advantage.
The Cats have forced 11 first half turnovers for the Sun Devils, while committing only 6. Kentucky is shooting 53-percent from the field, and the Cats have hit 7-9 from the free throw line. Kentucky has 28 points in the paint.
Want your voice heard? Join the Wildcat Blue Nation team!
Kentucky is firing on all cylinders to be sure, and BBN loves a good blowout. However, Calipari wanted, and fans can appreciate the need for, a close game for this young team. Arizona State won't be the one to give it to us, and it's pretty disappointing thus far.
More from Wildcat Blue Nation
This article originally appeared on