Kentucky Basketball: 2017 Recruiting Class Rises to No. 1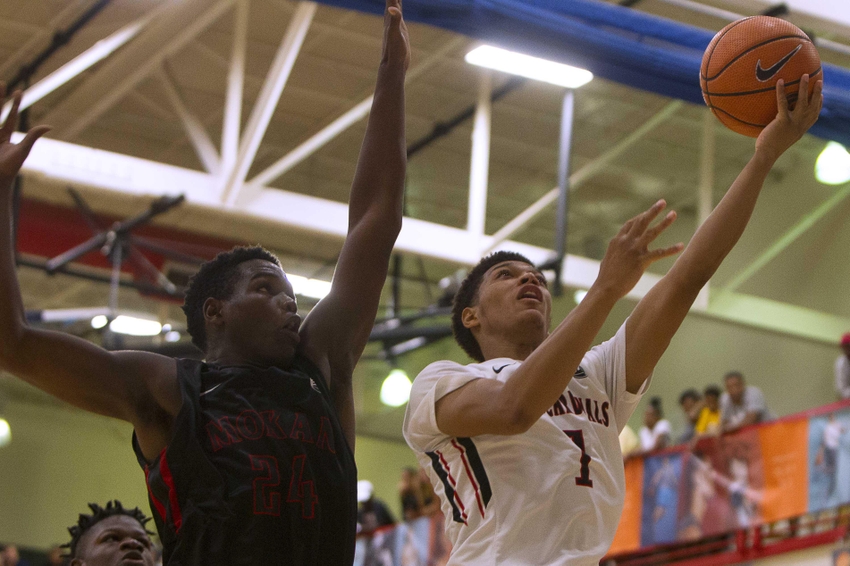 Kentucky Basketball Signs Four Top Prospects in Early Signing Period, Leaps to No. 1 Class in the Country Rated by Rivals, ESPN
Kentucky Basketball's John Calipari has seemingly done it again. Though its early and more recruits will commit across the country, potentially reshaping the ratings, Kentucky recently signed four top prospects to jump to the No. 1 class in the country for 2017, according to Rivals and ESPN. UCLA comes in at No. 2, followed by Arizona, Washington, Alabama, Miami, Louisville, Auburn, Xavier, and Illinois rounding out the top 10. SEE ENTIRE CLASS.
Shai Gilgeous-Alexander, Quade Green, Nick Richards, and P.J. Washington each signed their national letter of intent recently, elevating Kentucky's 2017 incoming recruiting class to No. 1 in Rivals and ESPN, No. 2 in Scout and 247Sports rankings. Each player is a four- or five-star prospect, ranked in the top 50 by major recruiting services and collectively deliver a nice mix of position players. However, Calipari suggested he's most excited about the character of the kids.
"I'm excited about the beginning of this," Calipari said. "I'm excited about these kids. Each one of
them, just like the guys on this current team, they're great kids. They're sharers. They're going to be servant leaders to each other. They're going to be great teammates. They understand they're coming here because they want to be the best version of themselves. They're not worried about being better than another guy on this team. They're worried about, 'How can I be my best?' If you think about it, none of these players are like one another. They're all different. Just be the best version of yourself. Come here, get better and let's do this."
Want your voice heard? Join the Wildcat Blue Nation team!
Alexander, a 6-5 guard out of Hamilton Heights Christian Academy in Chattanooga, TN, brings defensive skills and the ability to drive the lane. Green is a 6-1 guard out of Neumann-Goretti High School in PA, where he was named the Class 3A Player of the Year last season. Richards is a 6-11, 235-pound center from Patrick School in Elizabeth, NJ, the same school that produced beloved Cat Michael Kidd-Gilchrist. Richards is expected to be a force in the lane defensively, a solid shot blocker and rebounder. Washington is a 6-8, 229-pound forward from the vaunted Findlay Prep in Henderson, NV. Washington played on the 2016 USA Men's U18 National Team, averaging 10 points, 4 rebounds per game as a starter.
More from Wildcat Blue Nation
This article originally appeared on