Kansas State Basketball: Off To Their Best Start In Years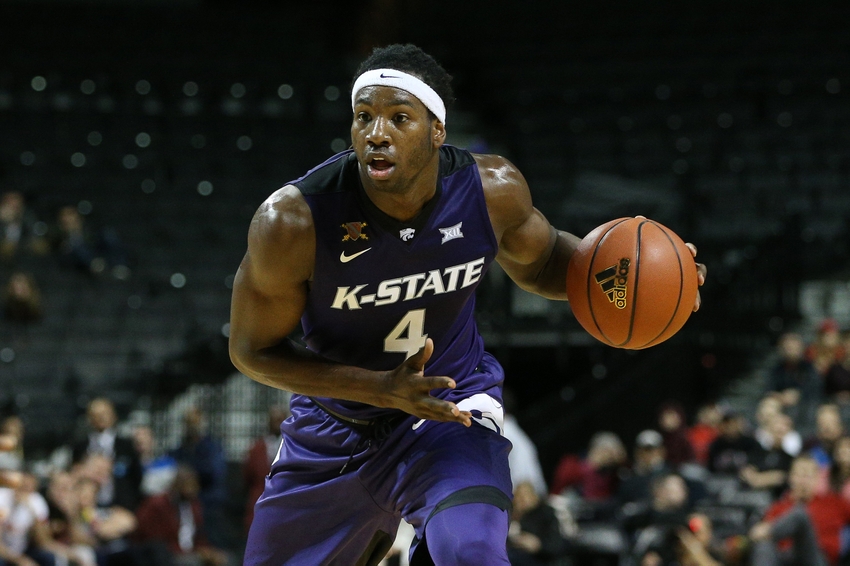 Kansas State Wildcat Basketball is off to their best start in a long time and I believe this team will surprise a few who picked them to finish near the bottom of the conference standings.
The Kansas State Wildcat Basketball team got warmed up in the second half on Saturday night in Kansas City to down former school president Kirk Schulz's Washington State Cougars 70-56 at the Sprint Center in the 8th Wildcat Classic.
You may remember Schulz abandoned Kansas State in April for the greener pastures of Pullmann, Washington. In November, Kansas State named former joint Chiefs of Staff Chairman Richard Myers at the school's 14th president.  Kansas State affectionately referred to Saturday's game as the Schulz Bowl.
Myers a Kansas State alum and other basketball fans should be excited about this Wildcat team. They typically play good defense under coach Bruce Weber and this team can really shoot the ball.
On Saturday night, Four Wildcats scored in double figures for the seventh time this season, as senior guard Wesley Iwundu led all scorers with 15 points on 6-of-14 shooting, while also adding 8 rebounds, 5 assists and 3 steals for the Wildcats.
His senior leadership is critical to the success of this team. He made a big play late in the first half to turn the game in favor of the 'Cats.
After he made a shifty move to the basket that pulled the score level again, Iwundu led a transition score resulting in Sophomore guard Barry Brown's lay-in to give K-State its first lead of the game right before the half, 28-26.
The Wildcat's leading scorer on the year, Brown, finished right at his average with 14 points on 5-of-13 shooting, including 3 second half 3-pointers.
Brown's cold first half did not carry over into the second as he drilled an early jumper and added a 3-pointer to put K-State up 36-29 and draw a Cougar timeout at the 17:11 mark.
"To their credit they (Washington State) muddied it up. They started with zone then went to match-up man. Our guys just kind of froze (once WSU went to man); we kind of dribbled too much and we didn't move," said head coach Bruce Weber of the first half.
Get the FanSided App
Sophomore Dean Wade and freshman Xavier Sneed were both 2-of-4 from long range as Wade tallied 11 points and Sneed added 10 points off the bench.
K-State shot 50 percent or better in a half for the 13th time this season as the Wildcats connected on 51.6 percent (16-of-31) in the second
K-State has scored 70 or more points in 8 of its first 10 games.
The Wildcats are off to a 9-1 start for the first time under head coach Bruce Weber and the first time since the 2011-12 season.
Following 2 more non-con games, the team will host Texas to open Big 12 play on December 30.
This article originally appeared on