Kansas Point Guard Target Commits to Alabama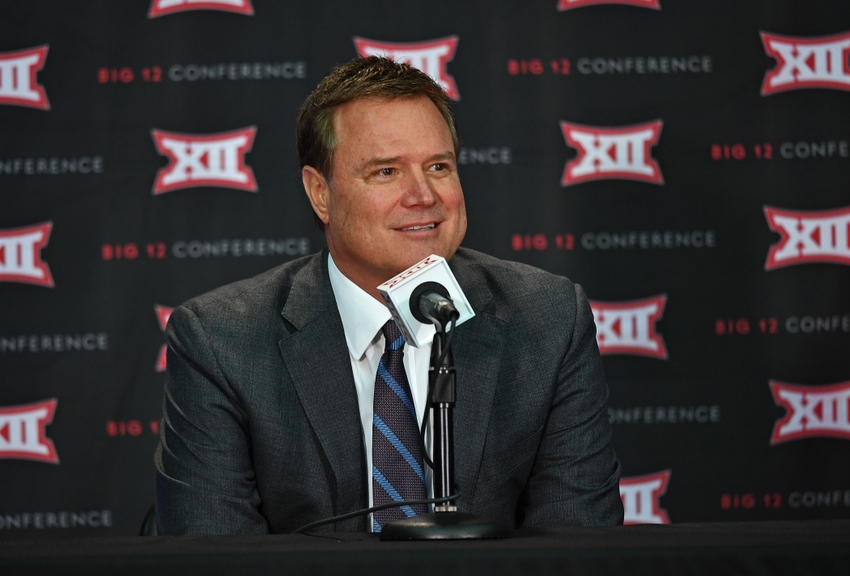 Bill Self and the Kansas basketball staff missed on another top target today, as five-star point guard Collin Sexton committed to Alabama.
By most reports, the Kansas basketball staff made up a significant amount of ground over the last several months in pursuit of the electric point guard. However, Alabama head coach Avery Johnson was recruiting and had offered Sexton much earlier. This turned out to be an advantage that no school could make up. The Alabama coaching staff's continuous pursuit of Sexton, as well as it's proximity to his home in Georgia put Alabama over the top. Sexton is an immediate program changer for the Crimson Tide, and the Jayhawks missed out on a great player. Sexton is an absolutely terrific scorer and improving distributor. He would've been the perfect replacement for Frank Mason.
Other Point Guard Targets
The good news for Kansas fans is that there are still two elite point guards available that have Kansas on their lists, Trevon Duval and Trae Young. Young's case is one that most KU fans have followed for quite some time. Young is a regional product from Norman, Oklahoma, and his father, Raymond, played basketball at Texas Tech. By all accounts, Young is focused on three schools: Kansas, Kentucky, and the hometown Oklahoma Sooners. If fellow Kentucky target Quade Green commits to Kentucky on November 19th, it will take the Wildcats out of contention, and become a two school race. Young announced recently he would sign late, so his recruitment will continue until winter. Don't count Kansas out, but they're likely running third right now.
Can Kansas Land Duval?
The other name that pops up on our radar is Trevon Duval. Duval is a lightning fast and big for a point guard at 6'3," and with a 6'8" wingspan. He's what we would call a "downhill" point guard, who loves to penetrate and has the elite athleticism and size to finish strong at the rim. He has good court vision, but needs to improve his feel for the game to reach his immense potential as a point guard. His jumper needs to get more consistent, but that should come with time.
Duval's recruitment has been pretty quiet to this point, and is seen as wide open. He doesn't have a list currently, but Baylor, Kansas, Maryland, Seton Hall, and Villanova are involved. There's a long, long way to go for Duval's services. Duval has visited Kansas unofficially, for Late Night in the Phog. The fact that Duval was willing to pay for a visit to Lawrence is a good sign for Jayhawk fans. They should land an official visit later this season. If Kansas misses on Young, they would be a great fit for Duval. He would assuredly start, and be a very nice compliment to Malik Newman and Lagerald Vick. It would definitely be an entertaining brand of basketball, as the Jayhawks haven't had that many explosive players in the backcourt since the national title team in 2008.
Bottom Line
While missing on Sexton stings for Kansas fans, and is a prospect I really, really like, there are still options on the board for Self and the staff to pursue for the late signing period. Either Young or Duval would be a great fit for the program. Additionally, Kansas has early signee Marcus Garrett in the fold. We think very highly of the combo guard, and if KU misses on every other guard target, could be a key cog in the crimson and blue next season.
More from Through the Phog
This article originally appeared on