Nobody can touch Kansas' resume in latest mock bracket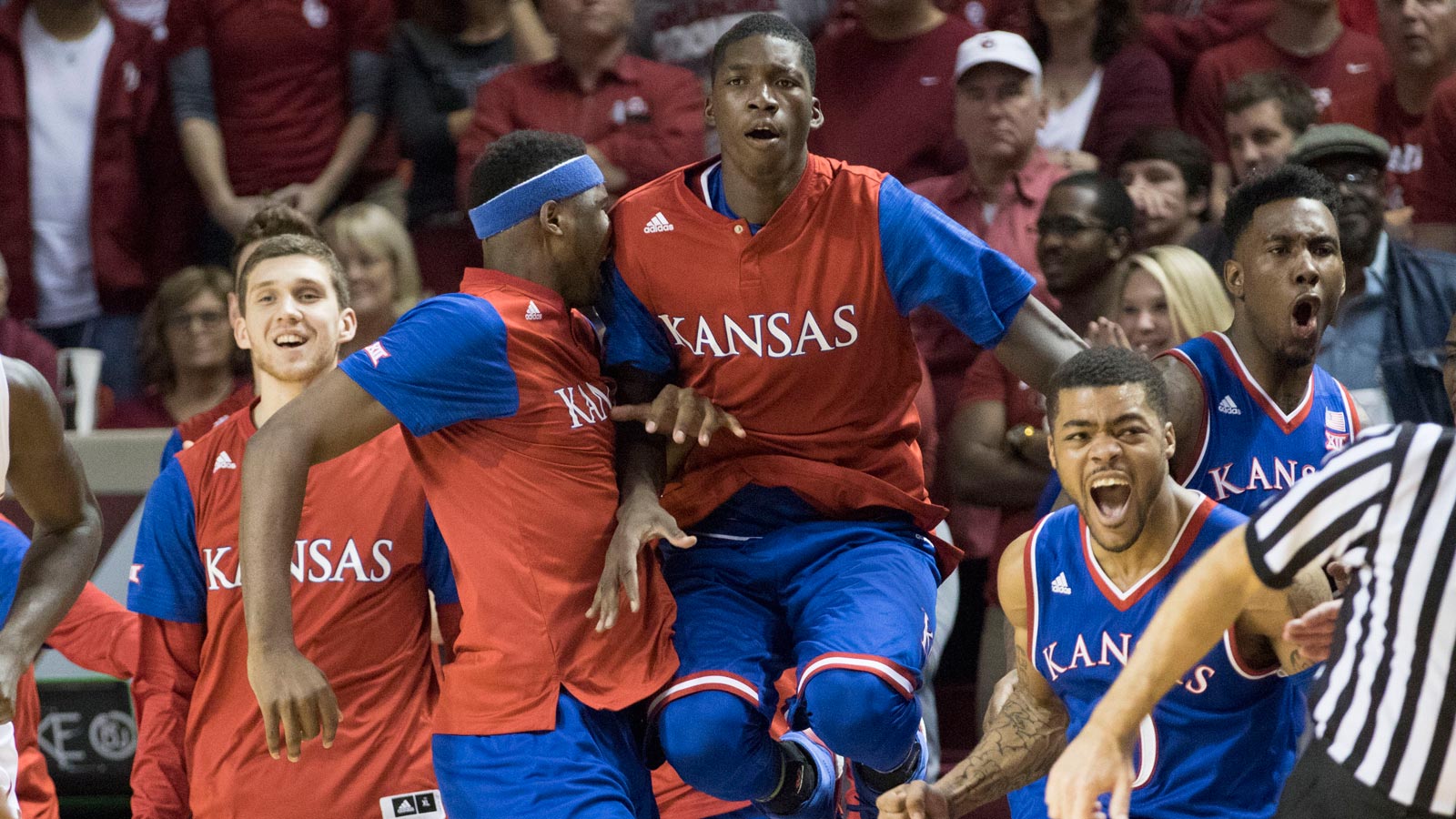 I am very glad my colleague Stewart Mandel's wife waited until Valentine's Day to give birth to their first child, a beautiful and healthy little girl.
Because that gave FOXSports.com's fill-in bracketologist — ahem: me — time to attend the NCAA's annual mock selection in Indianapolis last week.
What I learned there is something very simple: The NCAA Tournament selection process very much depends on the "human element," the vagaries of the 10 committee members. These people spend nearly a week cooped up in a conference room leading up to Selection Sunday, pore over six different metrics, comparing good wins with bad losses, weighing strengths of schedules and how injuries might have affected a team's fortunes — and then, ultimately, choosing one team over another one because that's the decision they feel is correct.
When it comes down to it, choosing, seeding and bracketing a 68-team field is more art than science.
That's why there will be plenty of differences between my bracket and Mandel's.
There's one thing that can hardly be in dispute: As of Monday night, after beating Oklahoma at Oklahoma over the weekend, Kansas currently has the best resume in the country. Bar none.
After that? It's the wild west out there.
You can play choose-a-metric if you want make a better (or worse) case for any of these teams. This looks to be the most wide-open college basketball season in recent memory, which means any mock bracket is up to interpretation.
So tweet me or e-mail me. Tell me where I'm wrong, where I'm right, where I'm a prophet and where I'm a complete idiot. Who knows — come Thursday, when I'm starting from scratch and putting together a fresh new bracket for Friday, you might sway me. (Notes: The Midwest winner will play the East winner in the Final Four and the West will face the South. Current conference leaders that would receive automatic bids denoted with an *)
Midwest Region (Chicago)

Seed

Team

Location

1

Kansas*

at Des Moines

16

Texas Southern*/Norfolk St.*

8

Michigan

9

Florida State

4

Texas

at Spokane

13

San Diego St.*

5

Purdue

12

Stony Brook*

6

Arizona*

at Providence

11

St. Mary's

3

North Carolina*

14

Stephen F. Austin*

7

Utah

at Des Moines

10

Wichita St.*

2

Iowa*

15

UNC-Asheville*