Kansas Basketball: Wing Troy Brown Commits to Oregon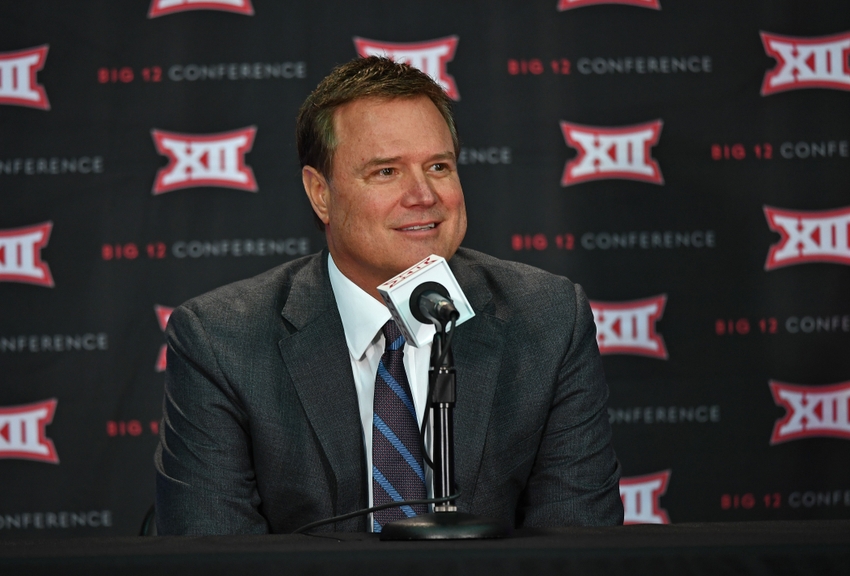 After a long recruitment, top Kansas basketball target Troy Brown committed to Oregon today. What does this mean for the future of Kansas basketball?
Brown to Oregon
Troy Brown is a multi-talented wing, but the fit for the Kansas basketball program would have been questionable. Brown's major weakness is his lack of shooting, and it's unclear if it will ever get a lot better. In head coach Bill Self's system, wings need to at least be a threat from the three-point line for them to be effective. Brown's fit would've been as more of a combo guard, with his ballhandling and passing ability. With Marcus Garrett, Malik Newman, and Lagerald Vick already in the fold, playing time at one of those two positions would be hard to come by for the 6'7" wing.
It's easy to see why Brown chose Oregon over Kansas. Brown has had a long-standing relationship with Nike, and he can continue that at Eugene. Additionally, Oregon is much closer to his hometown of Las Vegas than is Kansas, so it will be much easier for his family to watch him play. From a basketball standpoint, Oregon is a better fit as well. In addition to the better opportunity for playing time, Oregon plays a style that better fits Brown's skillset. He'll be able to play as more of a ballhander/slasher for the Ducks than he would for KU.
Where do the Jayhawks go from here?
Kansas may not come away empty-handed in the early signing period. Collin Sexton, the 7th ranked player and second ranked point guard in the 247 Composite, will announce his college decision Thursday at 5 PM Central Time. Nearly all the rumors of late have pointed to Alabama landing the electric guard, but it seems unlikely to me that the final decision has been made, and Kansas is still very much involved. He may yet choose Alabama, but the longer the decision takes to make, the more likely it becomes that Sexton signs with Kansas during the early signing period.
Kansas attempted to land 6'5" combo guard Shai Alexander after his decommitment from Florida, but Kentucky offered early, and will likely land the four-star guard in the early period. Alexander's case is similar to Brown's in that there isn't a clear role for Alexander, and would've been more of a luxury for the Jayhawks than a necessity. Look for KU to target wings and big men later on.
One name Kansas fans should keep an eye on is MJ Walker. Walker's recruitment has been quiet to this point, and Kansas, Maryland, Florida State, and Ohio State are all involved. Walker has only visited Florida State officially up to this point. Walker is actually a better fit for Kansas than Brown. He's a natural scorer, and a physical defender. He is a much better shooter, but needs to work on his ball handling and passing ability. With few options left at wing, Kansas could soon be the frontrunner for the five-star wing.
More from Through the Phog
This article originally appeared on