Jalen Brunson, Harry Giles help USA win gold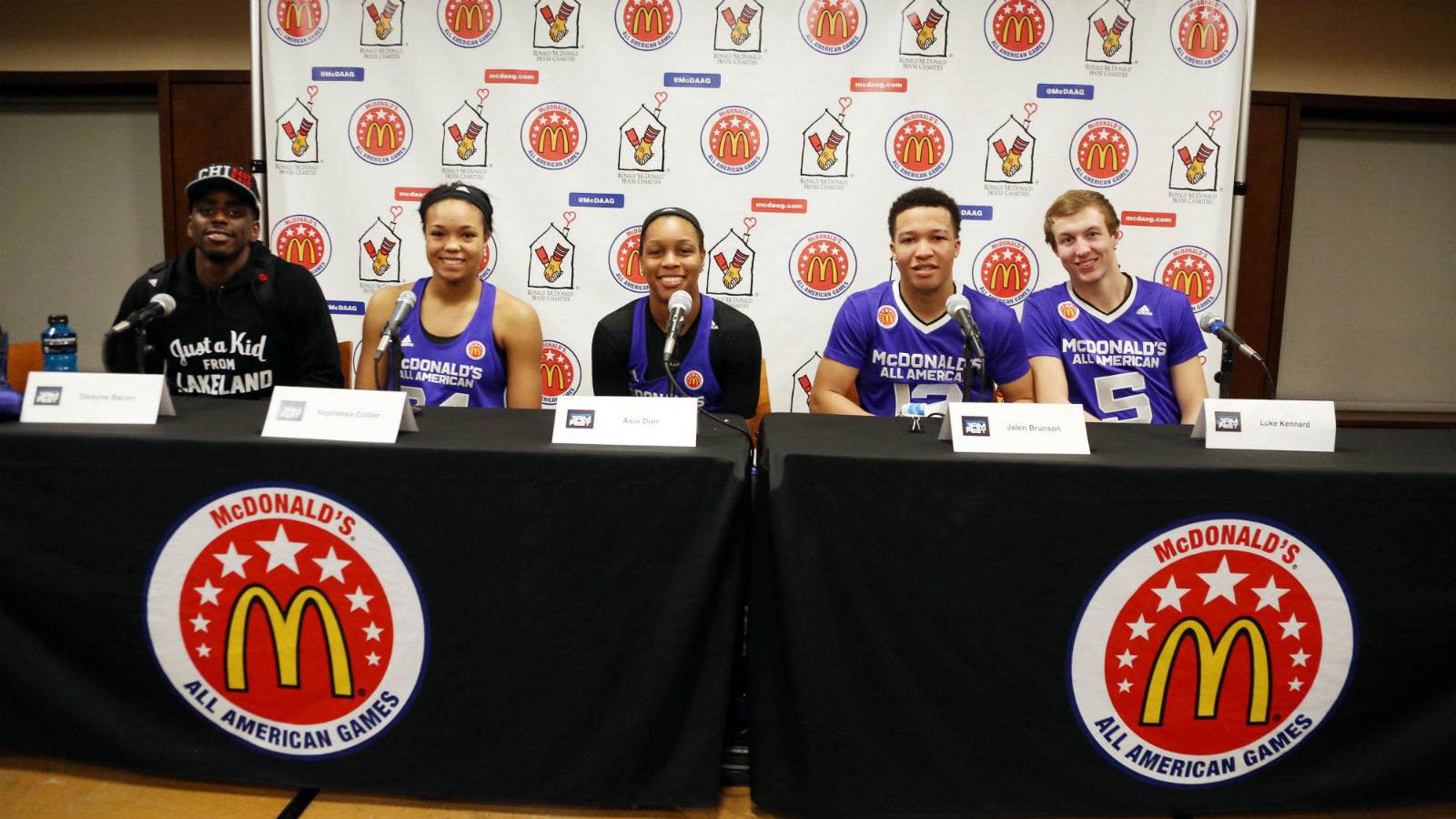 The USA women's soccer team wasn't the only American squad that triumphed on Sunday.
The United States men's U19 team captured back-to-back titles at the FIBA World Championships for the first time since 1983 as the Americans defeated Croatia in overtime, 79-71, on Sunday afternoon.
Incoming Villanova point guard Jalen Brunson had a superb game for Team USA, winning tournament MVP honors. The Chicago product scored 14 points and dished out seven assists in the title game. Louisville rising sophomore big man Chinanu Onuaku provided valuable minutes as an additional interior defender, as he scored six points and added eight rebounds and four blocks.
(h/t NBC Sports)