Irish in the NBA: Zach Auguste signs with Lakers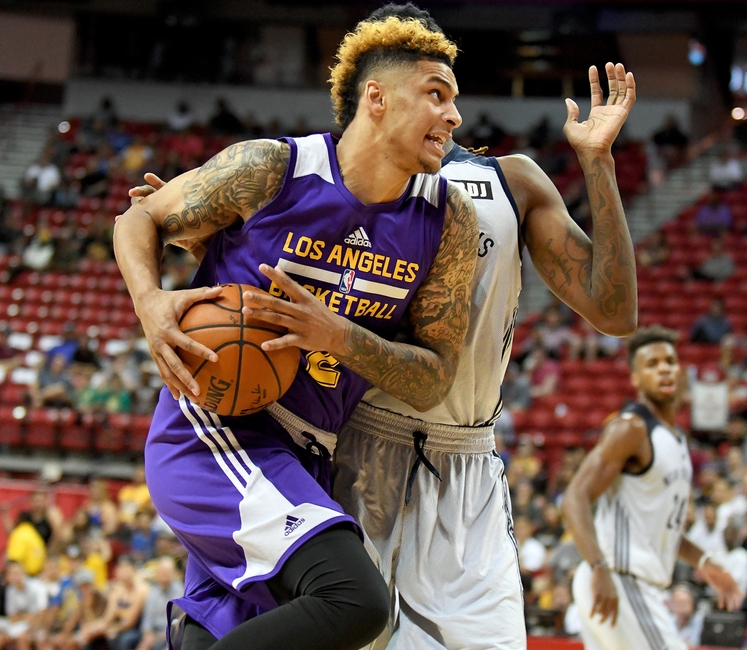 The Los Angeles Lakers officially signed former Irish forward Zach Auguste to a training camp deal this past Monday, giving the big man a chance to join three of his former teammates in the NBA.
After drafting Zach Auguste in the second round of the NBA draft this past June, the Lakers gave Auguste the chance to compete for a roster spot in their training camp later this month.
Auguste played well in the summer league for the Lakers, averaging 5.3 points and 4 rebounds in just over 15 minutes per game. As a second-round pick, he did not have a guaranteed contract after the draft, and this new deal also does not secure him a roster spot. Terms of the deal were not made public.
At the moment, the Lakers already have the maximum allowed 15 guaranteed contracts on their roster. However, according to Lakers Nation, Los Angeles will likely cut Nick Young, leaving one spot for the taking. Auguste will face some stiff competition for that spot, as the Lakers already have five other players in their front court.
Nonetheless, Auguste was understandably excited about the news Monday.
If Auguste does make it to the NBA, he will be the fourth Irish alum in the league, alongside Jerian Grant, Pat Connaughton and Demetrius Jackson, the most since 2013 and the second most since 2003.
Of those four, Connaughton, Jackson and Auguste were all second-round picks.
This article originally appeared on