Iowa State Basketball: Cyclones' non-conference schedule has challenges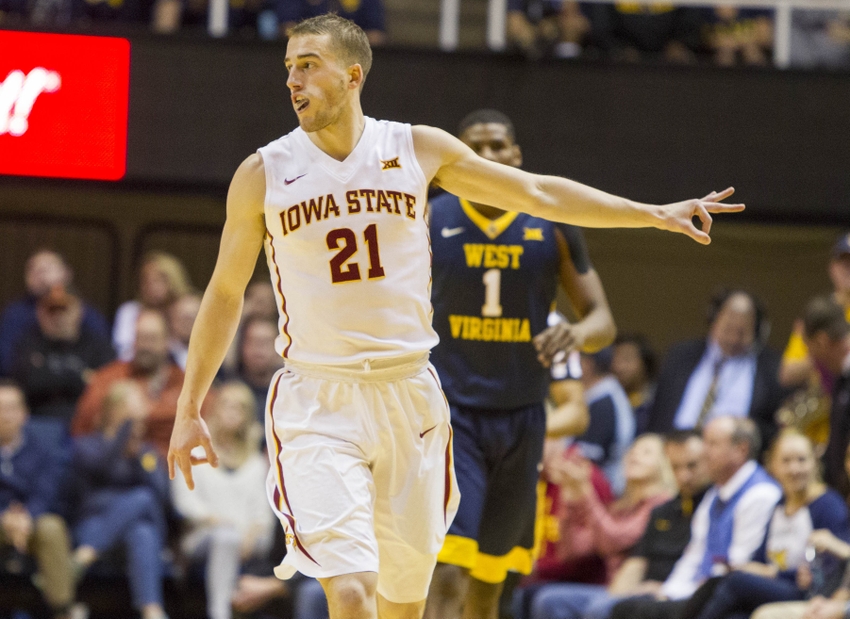 What should you watch out for during Iowa State basketball's non-conference schedule?
Last season, Iowa State's non-conference schedule was one of the toughest in the country. Seven of the 13 teams the Cyclones played made the Big Dance. Colorado, Iowa and Cincinnati were just three of the strong opponents the Cyclones beat before starting Big 12 play.
Sadly, this season's early schedule isn't as daunting. Cincinnati and Iowa are still on the docket, but programs like Mount Saint Mary's, Indiana State and Omaha take the place of Colorado and Buffalo. Just one team (the Bearcats) is projected to make the field in March, but the Cyclones could take on one of several strong programs in the Advocare invitational.
The team will still have some interesting challenges, even if the opposing names don't hold a ton of draw. I hit on Omaha's potential as one of the fastest growing programs in the nation this season. The Mavericks top five adjusted tempo will produce a footrace, even if they don't have the raw firepower necessary to win. The strong perimeter units for both schools will dominate this early December game.
Iowa State basketball: Lindell Wigginton commits to Cyclones
Mount St. Mary's is on the other other end of the spectrum. The Mountaineers were the best defensive team in the Northeast Conference the past two seasons. They have the size and length to pressure Iowa State in a slower contest. I particularly want to see how ISU's front court handles the versatile Chris Wray and promising bruiser Mawdo Sallah.
The final non-conference match-up that fans should absolutely watch is the annual Cy-Hawk showdown with Iowa. This year's game switches venues to Iowa City for the always-exciting December matchup. ISU won last season's game thanks to a stunning comeback to make it three straight over the Hawkeyes.
Iowa is in transition after losing four senior starters, but Peter Jok leads a young, hungry team with an upset in mind. Circle December 8th on your calendars.
Overall, the Cyclone's non-conference schedule doesn't have the same star power as last year. Even if a dream match-up happens with Gonzaga, there just aren't as many good teams lined up prior to Big 12 play. Savannah State, The Citadel and Mississippi Valley State can't claim the same prestige as Buffalo or UNI.
I don't expect more than one loss until conference play begins. What people can watch is how coach Steve Prohm integrates his new faces into the rotation.
More from Busting Brackets
This article originally appeared on