Iowa Basketball: Hawkeyes rebound from three straight losses to Iowa State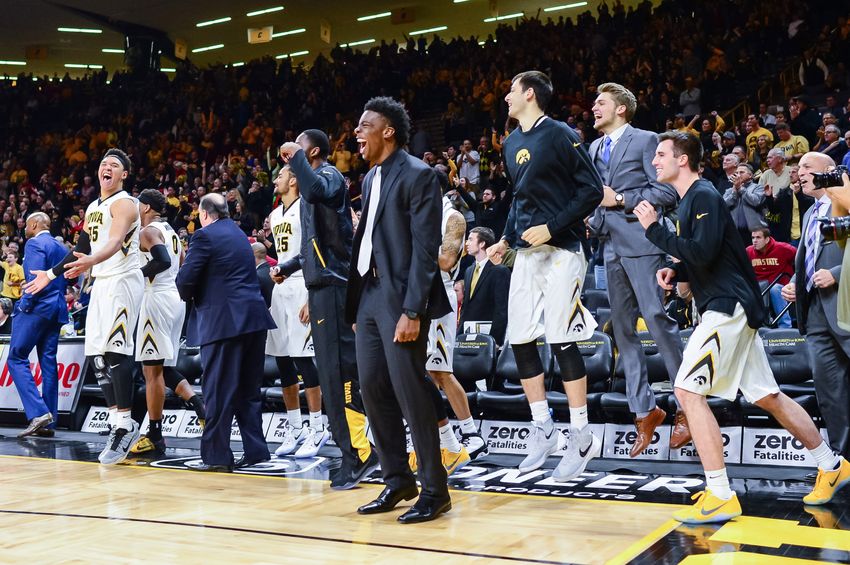 Iowa basketball locked up defensively and earned a terrific home win over their rival Iowa State.

78

64
The Iowa Hawkeyes got a significant push from their home crowd and their defense to take care of the Iowa State Cyclones, winning 78-64 on Thursday night.
Starting the season at 5-5 isn't the best beginning to what was expected to be a rebuilding campaign. The Iowa Hawkeyes were beat up early in the season by ACC teams (Notre Dame and Virginia), but this win is exactly what they needed to turn the corner before Big Ten conference play begins.
Senior Peter Jok had it going for the Hawkeyes and the Cyclones just couldn't stop him. Jok scored 23 points, shot 57 percent from three point range and grabbed nine rebounds.
Cordell Pemsl proved himself to be a significant inside presence. He scored around the rim and affected some shots on defense. Guard Isaiah Moss is having a good season and he played well, scoring 14 points.
This loss for Iowa State is a bit shocking, considering the Hawkeyes' struggles earlier this season and the normal prowess of the Cyclones' offense.
The Cyclones shot just 27 percent from three. The long ball wasn't falling but they continued to force outside shots, making only 8-of-30. Iowa State committed way too many fouls (25), which gave Iowa the chance to go 17-of-24 from the free throw line. The Cyclones on the other hand went just 6-of-9.
In the end, it's clear that the Cyclones settled for outside shots much more than they should have. The Hawkeyes have snapped their three game losing streak to the Cyclones because of it.
More from Busting Brackets
This article originally appeared on