Indiana beats Hope in first exhibition game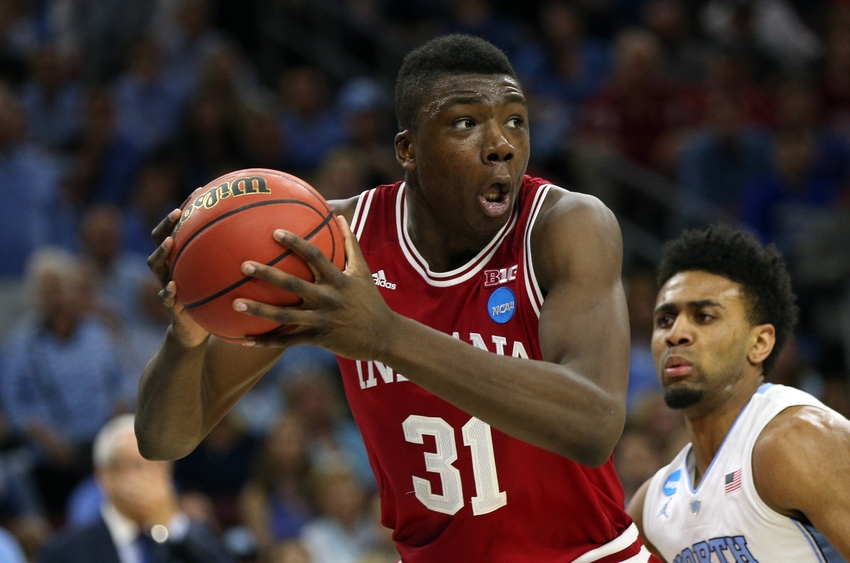 Indiana Basketball is back! In their first exhibition game, and at the new Simon Skjodt Assembly Hall, Indiana defeated Hope College 98-65 Tuesday.
Hope College was able to keep up for most of the game, even making it an 8 point contest with 17 minutes left in the second half. After that it was all Hoosiers, snapping together a 26-13 run in the next seven and a half minutes.
Indiana's top scorer was freshman Devonte Green, who finished with 17 points in only 13 minutes, hitting 7 of his 9 shots. Green's brother Danny Green is an NBA vet, and Tom Crean will continue to try and tap into that family talent.
Other top performers included: Thomas Bryant, who scored 15 points on 6-11 shooting, OG Anunoby, who finished with 16 points on 6-9 shooting, and James Blackmon Jr., also scoring 15 points, but on 5-6 shooting. Indiana's shooting efficiency allowed them to cruise past Hope College, who suffered from the field.
Hope College only shot 31% from the field, compared to Indiana's 59%. Indiana also shot an impressive 46% from 3-point range, but struggled from the free-throw line, only knocking down 60%.
While Hope may have given Hoosier fans something to worry about, it ended up being a pretty run of the mill win. These games are intended to help the players shake off the cobwebs, especially since their first real game of the season is against Kansas in just over a week.
Indiana has one more exhibition game at home on Saturday against Bellarmine University at 7pm. Expect Crean to distribute minutes accordingly like he did versus Hope. He has to be pleased with what he saw on Tuesday, but will want to the score to be a little more lopsided.
More from Hoosier State of Mind
This article originally appeared on