Indiana Basketball upset by IPFW 71-68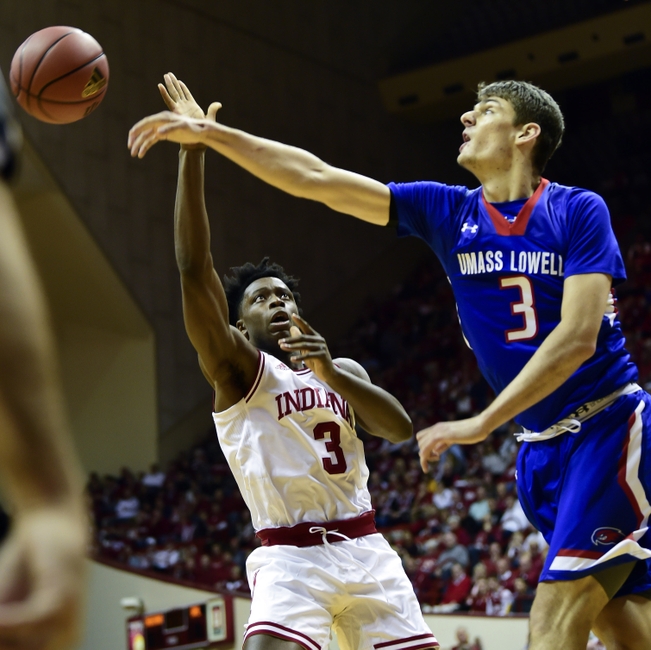 Fort Wayne upsets Indiana in an overtime thriller 71-68 in what has to be the biggest story in college basketball thus far.
Given some analysts such as Jeff Goodman ranking Indiana as high as #1 in the country, losing to IPFW is shocking. They exposed a number of huge flaws that plague the Hoosiers, most notably their inability to stop the dribble drive.
Give all the credit to IPFW. They played their hearts out. Special shout-out to John Konchar, Bryson Scott and Brent Calhoun. Konchar's ability to directly attack the rim in the first and early second half was a big reason why they led for the majority of the game.
Fort Wayne was in the lead for 95% of the game in regulation. Let that sink in.
Indiana failed in every single way. 11-19 from the charity stripe, 7-24 from behind the arc and 15 turnovers tell the story. The only category that Indiana led in was rebounding, and that only came after they switched to a 2-3 zone and forced a lot of jump shots late in the game. Before that, IPFW was much scrappier on the boards.
No one on Indiana stepped up. Juwan Morgan put in some good minutes on defense, but he missed a lot of crucial layups close to the basket. James Blackmon, while finishing with 13, shot poorly for his current standards and had a couple crucial turnovers in overtime ended up being the difference. Robert Johnson had four sloppy turnovers, some coming straight out of his hands. The most disappointing was OG Anunoby, who was held scoreless – but rumors suggest that he was battling a stomach bug, which was why he was held out for the remainder of the game.
Thomas Bryant was the one person who looked like he actually wanted to win, and even then he missed a couple big free-throws and was outmatched by IPFW's Calhoun. Finished with 18 points and 12 rebounds though, so he deserves some praise.
The bench, other than Josh Newkirk who is normally a starter anyway and Zach McRoberts who put in a good shift defensively, was non-existent. Devonte Green looked comfortable with the ball and provided a small spark on offense, but needed to contribute more on the scoresheet when IU was struggling. De'Ron Davis and Curtis Jones, on the other hand, probably hurt the Hoosiers more than they helped.
No desire. No discipline.
It's possible that they let their #3 ranking get to their head. It's possible that they are a much more inconsistent team than we anticipated. They are still young. But that was a monumental collapse that greatly exposed Indiana's weaknesses.
Halfway through the first half, the IPFW fans were chanting, "over-rated." Were they right?
Well, this isn't the first time that Indiana has had early hiccups in their season. They'll probably lose a couple Big Ten games that they should easily win, as well. Regardless, they'll still be a top team when it's all over. While this was a massive upset, it doesn't change the fact that they have one of the most talented rosters in the nation.
While it seems huge now, it won't end up being that much of a factor once they get to conference play and every game means so much more. Don't sweat IU fans. They'll be okay.
More from Hoosier State of Mind
This article originally appeared on