Snubbed Illinois State coach tweets a plea for tougher opponents, lands one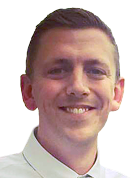 Illinois State head coach Dan Muller was not happy Sunday when his team was left out of the NCAA tournament, presumably due to a weak non-conference schedule that featured just one game against a Power 5 opponent and only one RPI top 50 win.
So on Monday, he decided to do something about it. Muller tweeted out his appeal to all those teams who could boost the Redbirds' resume the next time around.
ACC BIG 10 BIG 12 SEC PAC 12 BIG EAST. It's me again. Looking 4 home & home next year. Pls call me 4 chance 4 QUALITY road win, top 33 RPI pic.twitter.com/zYAZpR3kJn

— Dan Muller (@DanMuller) March 13, 2017
Illinois State played second fiddle to Wichita State in the Missouri Valley Conference all season long. Despite going toe-to-toe with the Shockers in the regular season, splitting the teams' two games and actually securing the No. 1 seed in the conference tournament, the national respect and attention just wasn't there.
Then Wichita State won the rubber match — a 71-51 drubbing in the conference title game that seemed to prove the prevailing theory that the Shockers were ready for the big time while the Redbirds were a tier below.
When Selection Sunday came around, sure enough, Illinois State was left out of the field of 68 despite its 27-6 record. TCU was their only opponent from a Power 5 conference, and they lost that one. Their only RPI top 50 was the Wichita State victory.
Muller expressed his displeasure after the bracket reveal, saying, "We ask dozens of schools to play us every year and they won't. Don't talk to me about scheduling."
His solid Bitmoji tweer was noticed by Ole Miss athletic director Ross Bjork, who told Muller to give him a call:
.Hey @DanMuller I'm here with Coach Kennedy & since he doesn't do Twitter, he said to give us a call. We'd love to match up. https://t.co/eLrdBp0UIn

— Ross Bjork (@RossBjorkAD) March 13, 2017
So the two talked and, according to Muller, are close to having themselves a done deal:
Talked to AK (Hope it was him & not Randy). Need to figure out dates but it's a done deal if we do. AK said it's the TWARD invitational. pic.twitter.com/NCOiWexjW3

— Dan Muller (@DanMuller) March 13, 2017
A win over Ole Miss (RPI: 76) may still have not been enough to get the Redbirds in this tournament, but it's a start. For now, Illinois State will have to settle for a No. 1 seed in the NIT. They open against UC Irvine on Wednesday.