Illinois Basketball: What If Kris Wilkes Did Commit to the Illini?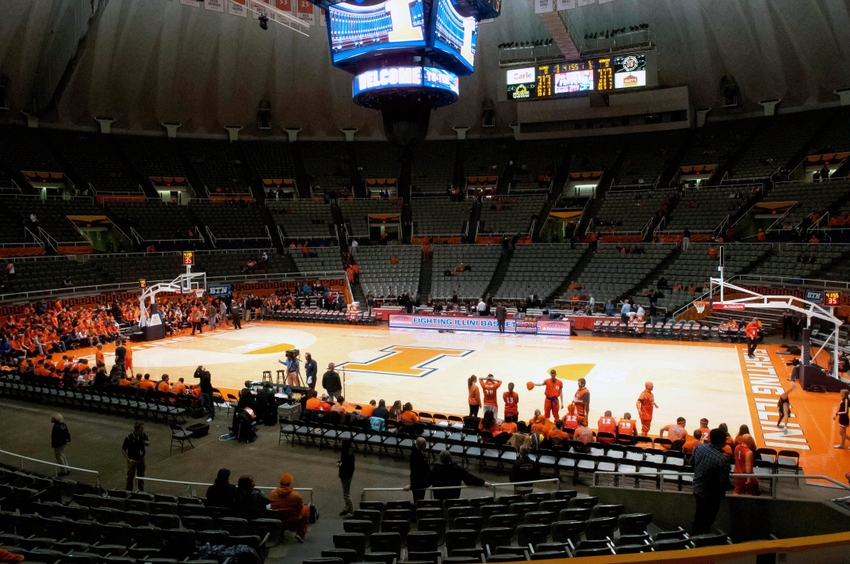 It is always fun to think about the future for the Illinois basketball team.
There is a lot to be excited for if you are an Illinois Fighting Illini fan.
This weekend, in particular, is exciting.  Not only do we have 5-star center Jeremiah Tilmon visiting the campus and going to the football game tomorrow, but we also have another superstar recruit heading to Champaign.
About a month ago it was announced that Kris Wilkes would be taking his first official visit to the Illinois campus this weekend.
That was exciting news considering the talent Wilkes brings to the table.  He is a 5-star forward who is the No. 18 player in the class of 2017 and the No. 4 small forward in the nation.
Illinois Basketball: Mayan Kiir Could Be the Next Piece to the Puzzle
I am impressed with John Groce that Wilkes is even considering the Illini.  He has Illinois in his top five that consists of UConn, Indiana, UCLA, Xavier, and Illinois.
I feel like since Illinois got the first visit that has to be good news, right?  I don't think recruiting is one of those 'save the best for last' deals.
Another good sign for the Illini is that Wilkes is taking his visit with the recruiting class he would be coming in with.
Tilmon mentioned via Twitter that Wilkes was taking a visit with him on Saturday.  This is great news if you are an Illinois fan.  Nothing better than showing Wilkes what he will be playing with in 2017.
So, with all of this excitement about the football team on Saturday, there is a big reason to be excited about the basketball team as well.
This also has me thinking, what if?
What if Wilkes decides to end his recruitment or eventually commit to the Illinois basketball team?
I can tell you one thing for sure.  This would be the greatest recruiting class in Illini history and there wouldn't be a close second.
Illinois would have five players for the class of 2017 that would fill all the positions on the court.  I know this would sound a little over exaggerated but this would be a fab five type of class.
Trent Frazier would man the point guard position.  He is a 4-star and the No. 78 player in the class of 2017.  Da'Monte Williams would be the two-guard and he is also a 4-star recruit.
Get the FanSided App
Javon Pickett would move over to a forward-guard role that would be a difficult guard for the opposing teams.  He is a 3-star recruit.
Wilkes would then cover the forward position with his 6-foot-8 frame.  He is a 5-star forward that is going to be dominant wherever he ends up.
And then Illinois would have Jeremiah Tilmon manning the center position.  He a 5-star recruit and will be a monster in the paint.
These five players on a team would be competitive right away.  But, then you add in the talent that Illinois currently has and I can make an argument that they are national title contenders.
Wilkes is on campus right now and the fact that Illinois is in the running for his services is huge.  If they can get him then the world better watch out.  The Illini would be back and better than ever.
This article originally appeared on