Illinois Basketball: The Te'Jon Lucas 2016-17 Preview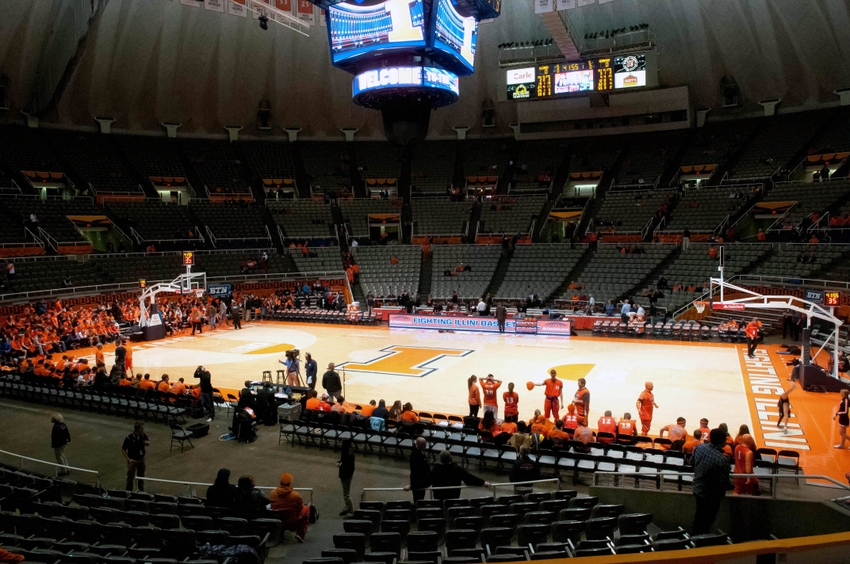 Over the last few season, the Illinois basketball team has struggled tremendously.
This struggle has sent the program into a tailspin, but I think the fixes aren't as deep as many people think.
One of the biggest issues I have noticed over the past two seasons was the inept point guard play.
Two seasons ago, Tracy Abrams went down with an injury so the team was missing their starting point guard.  This forced Jaylon Tate and graduate transfer Ahmad Starks to fill those minutes.
I can't put blame on anyone for not being prepared for a big-time injury like that in year one.  But, the following season Abrams went down again and Illinois was still unprepared.
The Illini still had Tate, but the other point guard was Khalid Lewis this time.  Both of these players tried their best but they just couldn't provide the talent at the position the Illini needed.
The lesson was learned by John Groce and this season is going to be different.  Abrams is back healthy and Groce brought in talented point guard Te'Jon Lucas to be his running mate.
Lucas is going to change the program, not because of his talents necessarily, but because he brings depth to the position.
I have high expectations for Lucas this season.  I project him as the No. 2 point guard on the team and he should get something like 11-15 minutes per game.
Lucas is a 4-star point guard who can also score the ball while dishing out assists.  He has the ability to be a star player on this team in the near future.
This season, in the limited minutes he will receive, I expect Lucas to put up some solid numbers.  I want to see roughly 6 points per game and 4 assists per game.
I think those are manageable numbers.  Last season the two point guards combined for 5.8 PPG and 5.6 APG.  These numbers can almost be matched by Lucas as a backup.
The future is bright for this young talented player.  I can't wait to see what Lucas brings to the table at point guard.  I think he will help boost this program back to the postseason.
This article originally appeared on