Illinois Basketball: The Sky Is Not Falling Illini Fans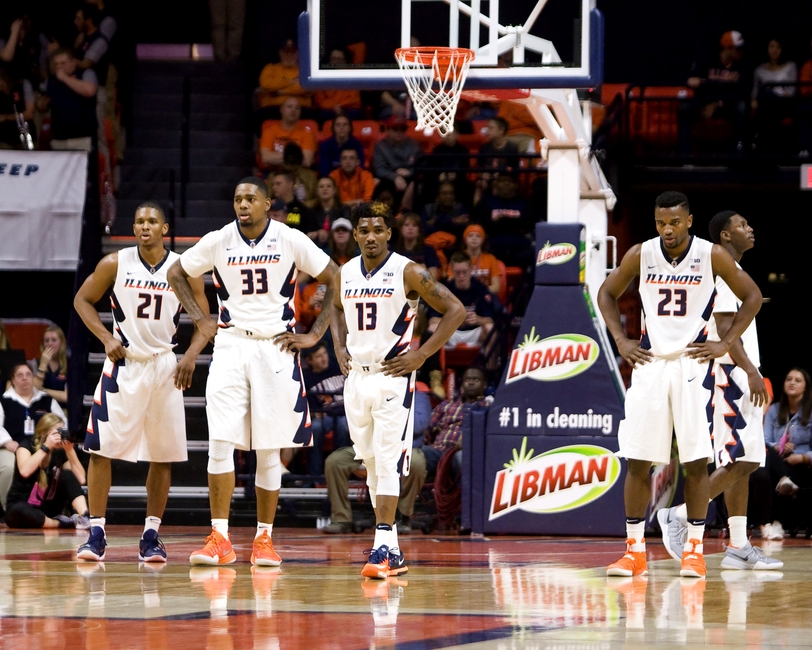 Okay Illinois basketball fans, this is a post about positive things, like how the season isn't down the drain yet.
So, if you are looking for a post that bashes the Illini, this isn't the one.  It could come down the line but it is not the time for that.
As we all know, the Illini fell to the Winthrop Eagles on Monday.  This wasn't a good loss because many people see Winthrop and think they aren't a good team.
Illinois was up 10 points with 2:53 left in the game and let it slip away.  This should have been a win by double-digits but they let it go.
Hopefully, this will be a learning lesson for this team, despite having one of the oldest rosters in college basketball.
I think of this loss to Winthrop like a 2-foot putt on the golf course.  It should be good, but then you lip-out and it is a bogey instead of a par.  It isn't going to kill my score at the end, but it could have looked a little better.
That is the way I feel about falling to the Eagles.  It won't kill the season, but at the end, the resume could look a little better if it was a win.
Winthrop isn't a bad team either.  They are 3-1 this season with their only loss to No. 25 Florida State, in which they were within four points in the second half.
I think Winthrop will finish this season with 24 or 25 wins and they will also likely win their conference tournament and advance to the NCAA Tournament.
Meanwhile, the Illini now move on to the West Virginia Mountaineers.  This is a huge game for Illinois to rebound from the Winthrop loss.
West Virginia's start to the season seems impressive.  They have a margin of victory of 42 points per game right now.
But, if you look at who they played it isn't nearly as impressive.  The combined records of the teams the Mountaineers beat is 3-11.
West Virginia players are putting up some pretty good stats right now, but I honestly believe this game is in reach for the Illini.
Illinois brings a team that has dealt with disappointment this season already.  They are hardened and don't want to lose like that again.
I honestly believe, and I am not just saying this because I am an Illinois fan, that the Illini will beat the Mountaineers on Thanksgiving.
This will be a win that gets them back on track.  And by the time the season is done Winthrop will make the NCAA Tournament.
Those are two big predictions I am willing to make before this game tomorrow.  Hopefully, I am right and the Illini continue to win.
This article originally appeared on