Illinois Basketball: Malcolm Hill Continues to Improve His Game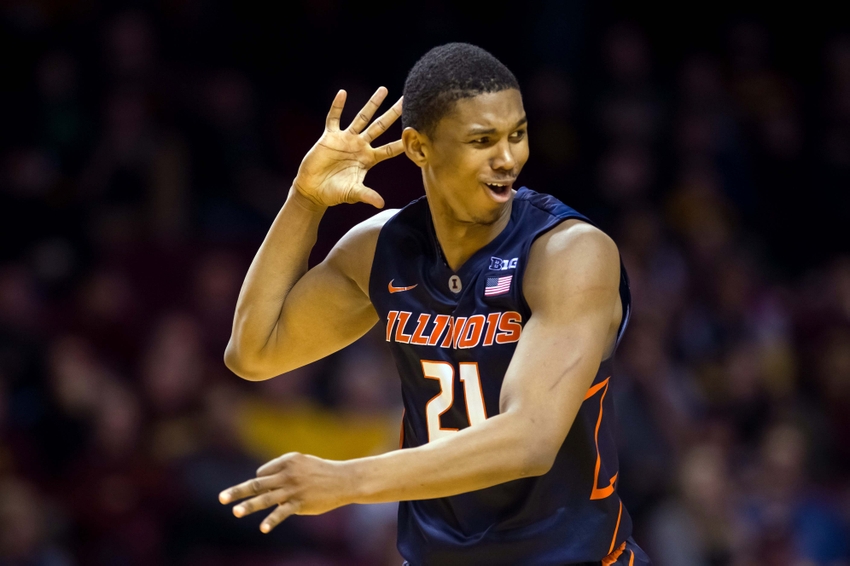 Through six games this year, the Illinois basketball team was 4-2 and trying to find ways to get the season back on track.
Despite having Malcolm Hill playing some great basketball, Illinois needed to find a little more production from the team to get over the hump.
Hill was doing everything he could in those first six games.  He averaged 18.3 points, 7.1 rebounds, and 1.3 assists per game.
All of these numbers were put up while Hill was averaging 31 minutes per game and shooting 41.5-percent from the field.
But, these first six games had a few skewed performances.
Illinois Basketball: 3 Observations From the Central Michigan Victory
Hill dropped 40 points on Northern Kentucky and then 25 points against Detroit Mercy.  He would then have a 3 point game against McKendree and 7 points against West Virginia.
To be a great player you need to have solid performances and find a way to score night in and night out.
Since those first six games of the season, Hill has turned his play up another notch.
Hill had that rough game against West Virginia where he had 7 points and since then he has averaged 19.6 PPG.
In the last five games that Hill has averaged 19.6 PPG, he has hit the double-digit point mark in every contest.  He has kept finding ways to put points on the board.
While Hill continues to increase his point production, he has also averaged 5.8 RPG and 3 APG.  But, the most impressive stat is his shooting percentage.
Hill has done all of this efficiently.  He has increased his shooting percentage from 41.5-percent in the first six games to 46.9-percent in the last five.
Having Hill being efficient, and scoring a lot of points, benefits the team greatly.  There are a lot of players that can put up points in college basketball, but very few who can do it efficiently.
As the season continues on, Hill continues to get better and that is rare to find in a college player.
Hill has now increased his scoring to 18.9 PPG for the season and this ranks No. 2 in the Big Ten.  He is also No. 14 in the Big Ten in rebounds as well.
If Hill can continue this production, Illinois should be in good position to win games in the future.  He is a great player that should be first team All-Big Ten.
This article originally appeared on