Illinois Basketball: Illini Getting Up to Speed After Exhibition Win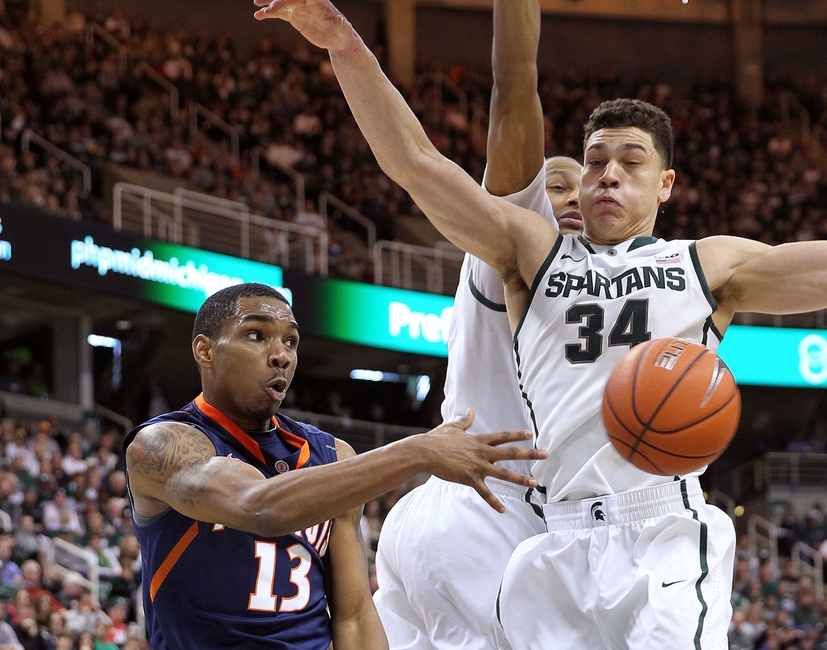 The Illinois basketball team played in an exhibition yesterday against Washington University.
This game was your classic tune-up game for the upcoming season where Illinois can work out all the kinks they need to.
Illinois only ended up winning by seven points and some fans are worried about the upcoming season already.
Please, I beg you, calm down.  This is only an exhibition and Illinois spread the wealth of minutes throughout the team.
There is no reason whatsoever to panic about the long journey we call the Illinois basketball season.  You also have to think what the Illini were dealing with in this game.
Point guard Tracy Abrams played competitive basketball for the first time in over two years.  This would be a huge layoff in rec league basketball let alone for a collegiate basketball player.
Abrams is still getting back up to speed, but I did love his assist ability.  Illinois has been missing that for the last two seasons.
Jalen Coleman-Lands only went 1-of-6 from the three-point line.  This is because he is coming back off a broken hand he suffered about a month and a half ago.
Fans have to give Coleman-Lands some time to get back into the flow and adjust to how his hand feels shooting the ball.
Center Mike Thorne Jr. only played 18 minutes because he needs to get back up to gameplay speed.  Remember, he missed almost all of last season with an injury as well.
Thorne is going to be a dominant force in the middle for the Illini this season.  He has All-Big Ten written all over him in 2016-17.
Backup point guard Te'Jon Lucas is new to the game and he still needs to get up to speed.  I loved his aggression getting to the free throw line.  This will help the Illini tremendously throughout the season.
Was this game close, yes, but is there a reason to worry?  No, there isn't.  There is absolutely no reason to worry about what the score was in this game.
This game against Washington University was about introducing or reintroducing a lot of our players back to the game of basketball.
Illinois will be just fine this season and the next exhibition against Lewis on Friday will show a progression with these players.
The Illini have the talent and when the regular season rolls around, We Will Win.
This article originally appeared on