Illinois Basketball: How Important Is Tracy Abrams?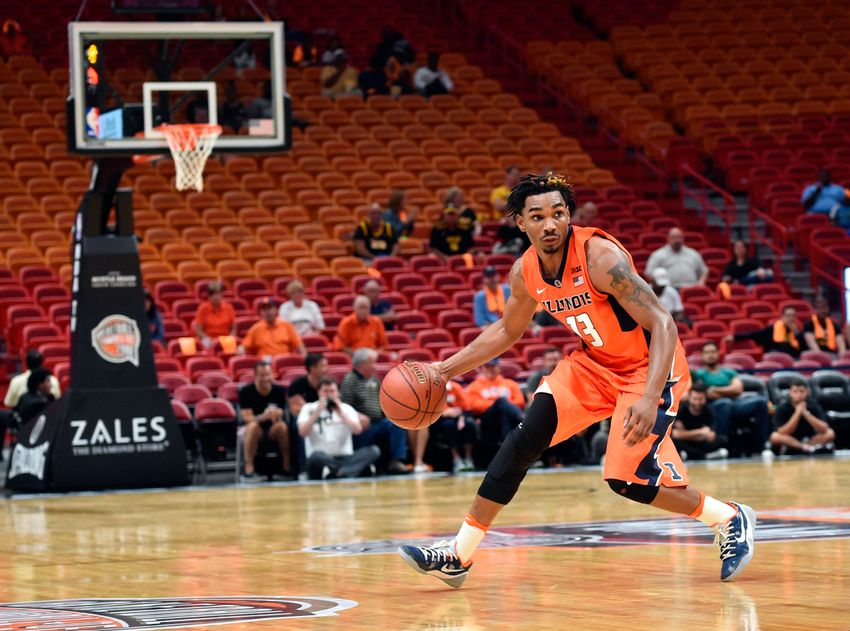 Before starting this season, Illinois basketball point guard Tracy Abrams had not played since the 2013-14 campaign.
Abrams is back and better than ever. What makes him so important to this Illinois basketball team?
#1 He is the only player on the team who has been to the NCAA Tournament.
Abrams is so vital because of his experience. He has a different kind of experience than the rest of the seniors.
Abrams played in the NCAA Tournament with Brandon Paul and DJ Richardson, and he knows what it takes to get back there.
#2 He has beaten the No. 1 team in the country before.
Abrams knows what it is like to win a big game. He was part of the team that beat the No. 1 Indiana Hoosiers. No one on this team currently knows what it is like to win a game that big, but he does.
#3 He is experienced in taking big shots.
Abrams was trusted with the big shot the last season he played. He has made and missed big shots.
In the quarter-finals of the Big Ten Tournament Abrams missed a close range shot to win the game.
This is critical because I am sure Abrams has learned from that, and he would be willing to knock down the big shot today if he was asked to.
#4 His numbers are way up this season.
Abrams' stats across the board are way higher than his 2013-14 output. He is shooting over 50-percent from the floor this season, and in 13-14, he shot around 33-percent.
Mr. Abrams has also become a three-point marksman this season. He shot a poor average from deep in his last campaign.
Abrams has made tremendous strides in his game, and it is one of the reasons the Illini just may make the tournament in March.
This article originally appeared on