Illinois Basketball: Evaluation of the Southeast Missouri State Redhawks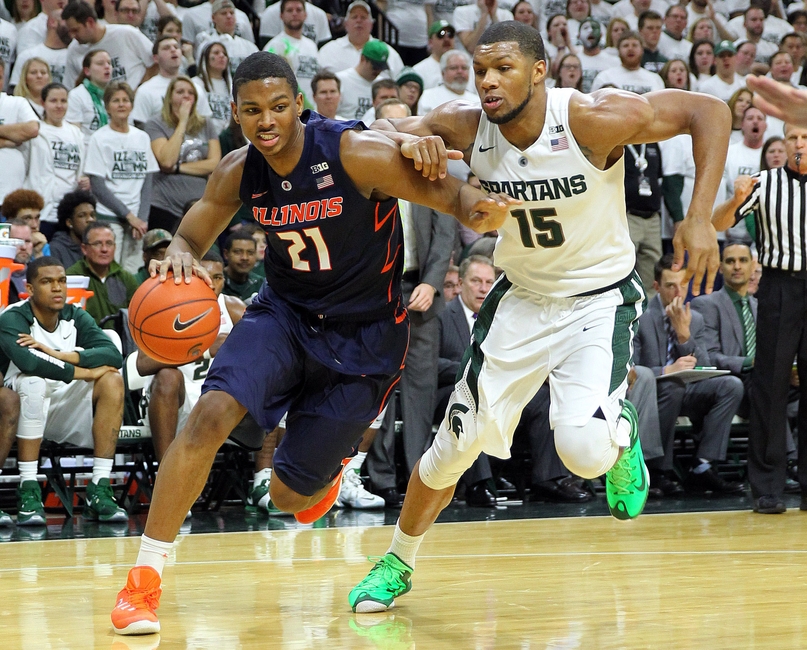 The Illinois basketball team begins their journey back to the NCAA Tournament this Friday.
They tip off against Southeast Missouri State at 8:00PM CT at home for the first game at the State Farm Center since the recent renovations were finished.
You can view this game on the Big Ten Network, which will be nice considering the Illini usually play these early games on ESPN3 or BTN2GO.
Southeast Missouri State Overview
Last season, the Redhawks finished with a 5-24 overall record and a 2-14 away record.  This is a team the Illini should feast on this Friday.
Illinois Basketball: Breakdown of the Illini Victory Over Lewis
Leading Returning Scorer
Guard Antonius Cleveland returns as the leading scorer for the 2015-16 campaign.  He averaged 15.2 points per game, but by no means is he a sharp shooter.
Cleveland shot 17.4-percent from the 3-point line last year.  He also only managed to shoot 43.7-percent from inside the arch.
Last season, Cleveland accounted for roughly 20-percent of the shots that the team attempted.  That is a big number.
Having a player shooting the ball a lot and making them at a low clip is great for the Illini.
Leading Returning Assister
The leading assist man for Southeast Missouri State is also Cleveland.  He totaled 61 assists on the season which came out to an average of about 2.3 assists per game.
This team is a low ball movement, high volume shooting team.  That is not a great combination when you are trying to defeat a bigger program like Illinois.
Leading Returning Rebounder
Cleveland attempted to lead the team in every category, but he missed it by just one rebound.  The leading rebounder goes to Joel Angus III.
Angus is a 6-foot-7, 240-pound senior.  He totaled 172 rebounds last season which comes out to an average of 5.9 per contest.
Honestly, Angus will likely be matched up against someone who can defend him and rebound better.  If your leading rebounder is pulling down under 6 rebounds per contest, then that is not good.
Overall Evaluation
The beginning of the season should be easy for any team.  Southeast Missouri State is exactly what the Illini need to get tuned up for the rough schedule in a few weeks.
This team doesn't have the firepower or size to compete with Illinois.  I don't see this game ending well for the Redhawks.
This article originally appeared on