How to Watch: Iowa Hawkeyes at Notre Dame Fighting Irish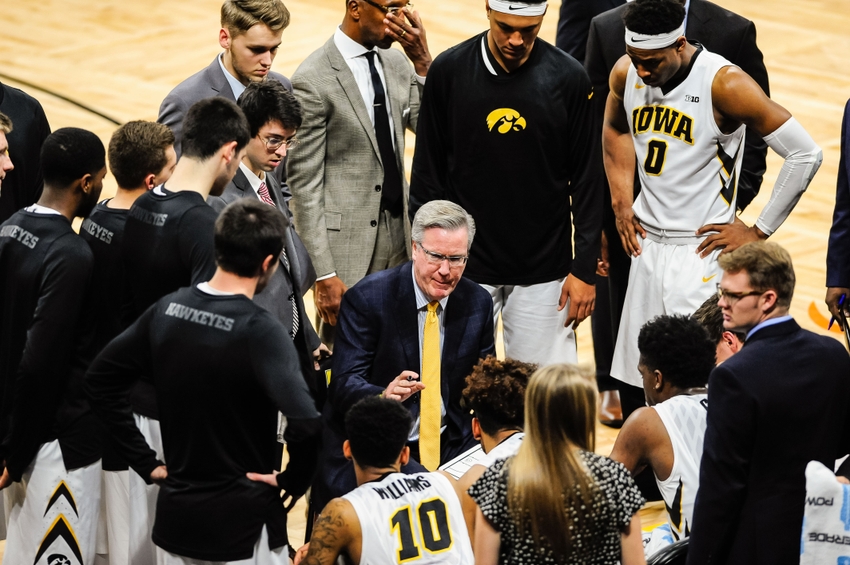 How to watch and a preview of the Iowa Hawkeyes at Notre Dame Fighting Irish
After losing both games in the Emerald Coast Classic, the young Iowa Hawkeyes will try to put that behind them in South Bend, Indiana tonight. The Hawkeyes will take part in the ACC/Big Ten Challenge and play the undefeated Notre Dame Fighting Irish.
The Irish come into the game with a win over a Big Ten team a week ago. The 6-0 Irish took down Northwestern 70-66 last week to claim the Legends Classic title. The Hawkeyes will already be the Irish's third Power Five opponent.
Here's how you can watch the game tonight:
When: Tuesday, November 29
Time: 8:00 p.m.
Place: South Bend, Indiana
Stadium: Edmund P. Joyce Center
TV: ESPN2
Notre Dame enters the game as an 11-point favorite over Iowa. Despite Iowa's mediocre 3-3 record, it comes as a surprise since seventh-ranked Virginia was only an 11.5-point favorite over Iowa a week ago. It's telling of the Hawkeyes' struggles to start the season.
Peter Jok is coming off a 42 point outburst against Memphis for the Hawkeyes in their last game. He's been Iowa's only consistent scorer so far this season, and they'll need that to continue if they want to stay close in this game. Jok currently leads the Big Ten and is second in the nation in points per game with 25.3 points per contest through six games.
That being said, Iowa can't solely rely on the two-man game of Jok and Tyler Cook. If Iowa's bench or role players don't step up, the Irish will be able to run away with this game early.
For Notre Dame, they have three players averaging double-digit points. Plus, Bonzie Colson is averaging 17.2 points per game and 9.7 rebounds per game — both lead the team. He's been a double-double machine early in the season, but Iowa needs to keep him off the glass.
If Iowa can keep the Irish off the glass and not commit untimely turnovers, the Hawkeyes will have a chance to win. Although, Iowa's youth has been a problem in the early season as they search for their identity. This could very well end up a blowout for Notre Dame.
This is Iowa's first true road game of the season. It's the first time they will play in a hostile environment. For as much as youth has been a problem for Iowa this season, they could be in store for another blowout if they don't take the crowd out of the game early.
The ACC/Big Ten Challenge is tied at one after the first day.
More from Dear Old Gold
This article originally appeared on