High Expectations for Duke, ACC Basketball in 2016-17 Season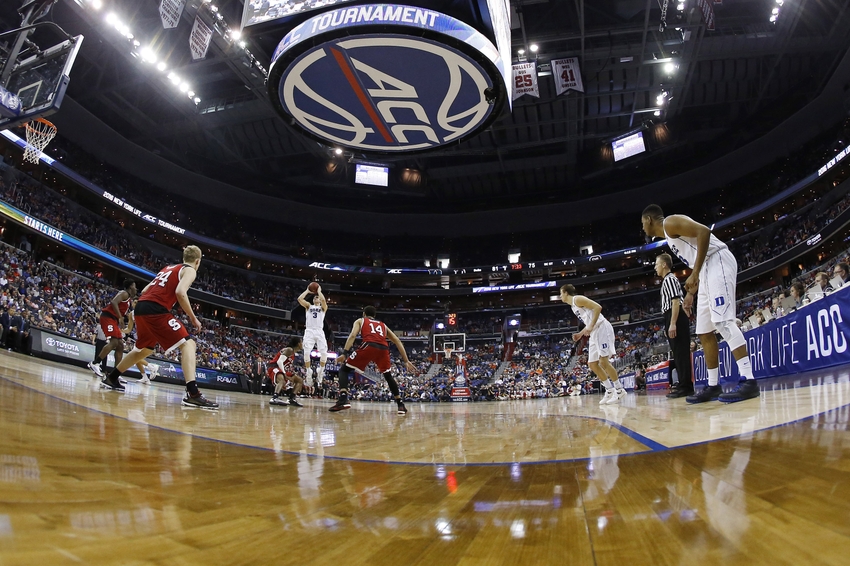 The Atlantic Coast Conference will be very deep this season with many talented men's basketball teams expected to contend for ACC title, make NCAA tournament.
The ACC has dominated in men's basketball lately with the conference making up half of the Elite Eight last season, two 2016 Final Four teams, and a team represented in the national championship game the last two years. College basketball analyst Dick Vitale believes the conference will be even deeper for the upcoming season with several talented teams.
Dickie V notes how the conference has a number of title contenders this season, with the Duke Blue Devils leading the list with a very talented team led by "All-Solid Gold" player Grayson Allen. Vitale also notes other top teams in the conference including last year's national runner-up UNC, Virginia, Louisville, Florida State, and Syracuse who all have a chance to compete for the ACC title and will be in the NCAA Tournament.
Notre Dame, Virginia Tech, and Miami are also mentioned as teams that could also make some noise in the ACC this year. He also left out in-state conference rivals North Carolina State and Wake Forest, who will be improved this season with talented recruiting classes coming in. Duke will have a difficult conference schedule this season, facing most of the top tier ACC teams on the road.
Duke Men's Basketball is one of the preseason favorites for the ACC and the NCAA and are the early favorites to win the 2017 National Championship. The Blue Devils will kick off the regular season hosting Marist in the first round of the Basketball Hall of Fame Tip-Off.
This article originally appeared on