What is Kentucky getting in five-star recruit Hamidou Diallo?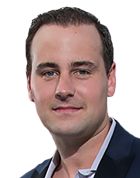 Among the big topics in college basketball this past weekend centered on five-star recruit Hamidou Diallo.
Diallo, who was in the midst of a postgraduate season at Putnam (Conn.) Science Academy, opted to enroll at Kentucky this week, rather than finishing out his year. Diallo also considered doing a similar move at Connecticut.
Although he made his way to Kentucky's campus this week, Diallo is unlikely to play this season. He plans to spend the rest of the college season working out with the Wildcats and going up against the likes of Malik Monk, Isaiah Briscoe and De'Aaron Fox in practice everyday.
Diallo — who joined the latest episode of The Sidelines podcast — will then have a choice in the late spring to test the waters for the 2017 NBA Draft or to stick around Lexington for what would very likely be one season wearing blue and white. It's more likely that he plays a year in college than the alternative, but the option remains.
So what are the Wildcats getting in Diallo?
Arguably his biggest strengths are his overall athleticism and physical features. Diallo is a bouncy athlete that moves fluidly and gets off the ground quickly. His measurements are impressive as well, as he is pushing 6-foot-6, has been measured with a 6-10 1/2 wingspan, and has a standing reach of 8-7.
At this stage, Diallo excels in transition and open space, where he can attack the basket and finish at the rim. Diallo has a quick first step and because of his athletic gifts, he's certainly capable of highlight-reel dunks. He's also a strong, physical wing that makes aggressive drives to the rim. Once there, he's a good finisher.
In high school he had his fair share of lapses and has lacked discipline on the defensive end, but he has all the tools to be a very good defender down the road. He's quick laterally, has tremendous athleticism good instincts and plays hard. In time, this will be a strength of his.
The main area for improvement with Diallo is his jump shot. Although his mechanics are fairly good, his results have been lacking. In the EYBL over the summer, Diallo was just 9-for-51 from three. During the first half of his high school season, he was fairly inconsistent, but he did have games where he would reel off mid-range pull-ups, something he's more comfortable with now, and three-pointers.
Overall, Kentucky is getting a special talent in Diallo. He was regarded as the No. 1 shooting guard and the No. 10 overall prospect in the 2017 class rankings, but he may be better than that current ranking.
Find all episodes of The Sidelines podcast here.
SUBSCRIBE: iTunes | Google Play