Georgia Basketball: Takeaways from performance in the CBE Hall of Fame Classic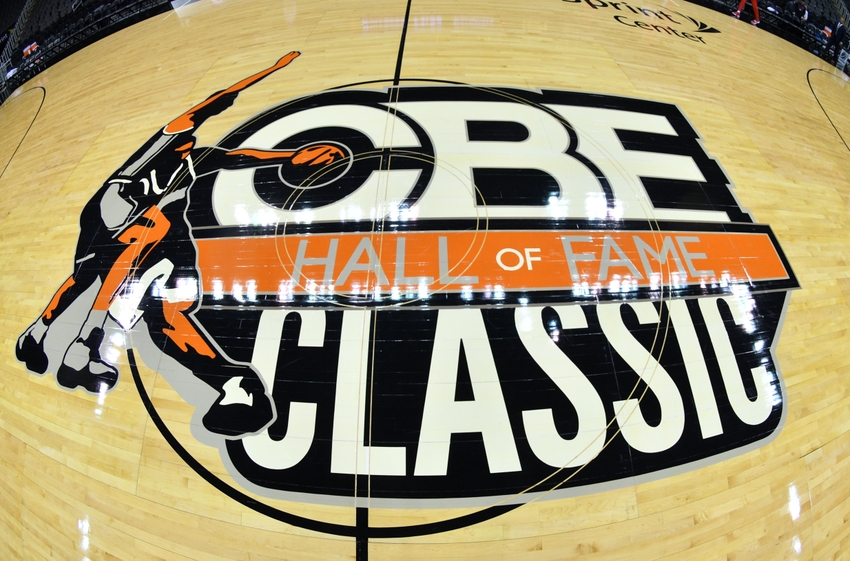 Georgia basketball went 1-1 in the College Basketball Experience Hall of Fame Classic this week. They opened the tournament with a win over George Washington on Monday, but lost to Kansas on Tuesday.
Despite losing in the finals of the four team tournament in Kansas City, Georgia Basketball had one of their most impressive two-day stretches in Mark Fox's time in Athens. The Bulldogs entered the 2016-17 season with high expectations. This tournament was their first opportunity to show that those expectations  are warranted and they did not let anyone down.
On Monday the Bulldogs opened the Hall of Fame Classic with a 81-73 win over reigning NIT Champs George Washington. Georgia never could get a long run going to be able to pull away from the Colonials. But they never let George Washington take control of the game.
Georgia stared Tuesday's game with no. 5 Kansas off red-hot but eventually fell 65-54. Yante Maten dominated with 30 points and 13 rebounds. But no one else stepped up to help provide any points. Georgia out-rebounded Kansas and matched them in almost every other way, they just couldn't make shots.
Here are some positive and negative takeaways from Georgia's trip to Kansas City.
Negatives
Georgia still has areas that needs improvement, which is understandable five games into the season. But if they are to live up to their potential, here's what Georgia basketball needs to fix quickly.
Maten and Frazier can't be only scorers
Fortunately for Georgia this season, Maten and Frazier have provided enough points for Georgia to be 3-2, but they aren't getting much help.
The team took a lot of strides in this issue against George Washington. In their first three games, only Maten and Frazier had scored in double figures. Derek Ogbeide scored went 5-of-9 from the field and scored 11 points versus the Colonials. Maten and Fazier both had 18 that night. Juwan Parker added nine points and Mike Edwards had eight points as well.
But all that progress was absent against Kansas. Maten scored 30 points, but no one else had more than seven, including Frazier who had only two points.
Georgia cannot live up to any of their expectations if someone else does not step up as a scoring threat. Whether it's Edwards, Parker or William Jackson, it doesn't matter. Someone needs to help out Frazier and Maten when it comes to scoring.
Positives
There were more positives than negatives from Georgia's performance in the Hall of Fame Classic, which is fantastic considering the competition. Here's why Georgia fans have reason to be optimistic moving forward.
Yante Maten can be dominant
Maten by far was the most impressive player in the tournament. Kansas had the best team, but they could not stop Maten at all. He had 30 points and 13 rebounds Tuesday, eight of those rebounds were on offense. He over powered Kansas down low, made a few put-backs, got some Jayhawks into foul trouble and created numerous second chance opportunities.
Keep in mind this was against the no. 5 team in the nation.
The night before against, Maten scored 18 and had six rebounds. Solid numbers in a game where he had plenty of help.
Georgia shouldn't need performances like Tuesday night from Maten every game, but it's great to know that he can deliver.
Georgia's potential has not been exaggerated
Against Kansas, Georgia kept up in every category except points. The Bulldogs out-rebounded the Jayhawks on 17-to-13 on offense and matched them on defense. Georgia had six steals, Kansas had eight. Georgia had five blocks, Kansas had six. Both teams had 14 turnovers.
Scoring points was the only thing Kansas excelled at over Georgia, but unfortunately that's the most important stat.
More from Dawn of the Dawg
Most games where you see underdogs play tough and keep the games close, they're just able to make a lot of shots but they get beaten everywhere else. The underdogs didn't play well because they were really good in comparison, they just scored.
That was not the case on Tuesday. Georgia played more like a contemporary to Kansas than a true underdog. Performances like that will win a lot of games for Georgia this year and will get them into the NCAA Tournament.
This article originally appeared on