Georgia Basketball: Rayshaun Hammonds commits to Bulldogs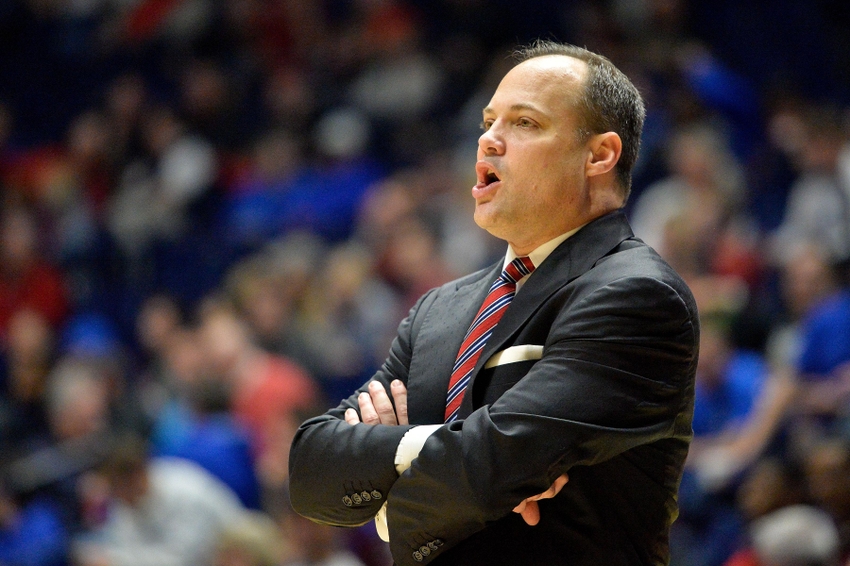 Mark Fox and Georgia basketball landed their first commitment in the class of 2017 on Thursday.
With the signing of four-star recruit Rayshaun Hammonds on Thursday, Georgia basketball continues to look like it's trending in the right direction in the SEC.
The Bulldogs received only one commitment from a four-star recruit between 2013 and 2015, however, Hammonds marks their third four-star commitment in the last two classes (2016 and 2017).
With the graduation of Charles Mann and Kenny Gaines following last season, head coach Mark Fox did a great job of shoring up his backcourt with commitments from Tyree Crump and Jordan Harris this year.
Now, with the commitment of Hammonds, coach Fox looks to have a well-rounded roster forming for next season. He will combine Hammonds with current junior Yante Maten and sophomores Derek Ogbeide and Mike Edwards in the front court.
Hammonds is a 6'8", 210 pound forward and is currently ranked 38th in the ESPN top 100 for 2017. It is still unclear whether he will be a power forward or small forward in college, but with the way the game is transitioning to position-less basketball, it may not matter.
In addition to being one of the better athletes in his class, Hammonds is a capable midrange shooter and one of the best slashers in the country. Defensively, Hammonds can guard either forward position and is excellent at using his long arms to alter opponents' shots.
Hammonds' improvement lies in continuing to work on his ball handling as well as his perimeter shooting. As dominant as he looks as an interior presence at the high school level, he will be undersized at the four in the SEC and needs to continue to work on his perimeter game.
Regardless, this is a huge recruiting win for Mark Fox and is great news for a Georgia team that finished 6th in the SEC last season and is projected to finish in a similar spot this year. If Hammonds turns into the player the Bulldogs hope he can be, they may be able to move into the SEC's top three in 2017-18.
More from Busting Brackets
This article originally appeared on