Georgia Basketball: Preview of the first week of the season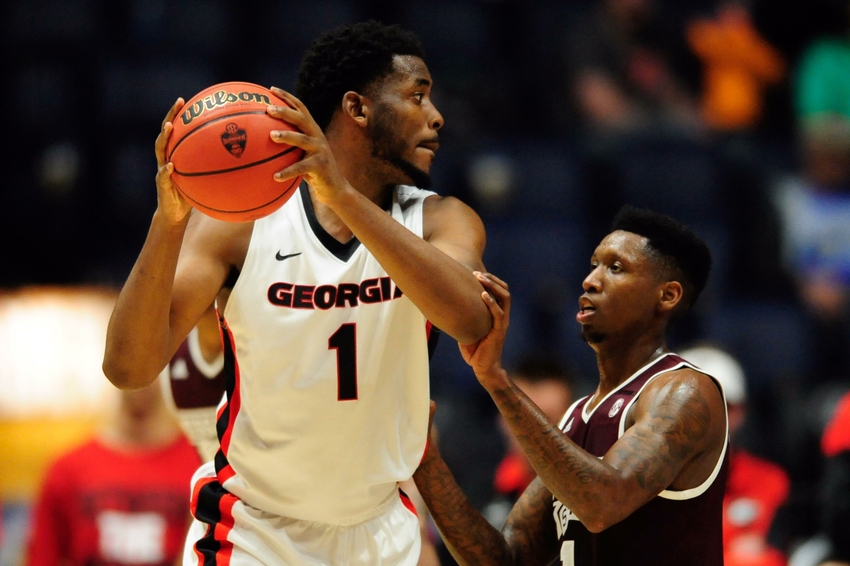 The 2016-17 Georgia Basketball season tips-off in just two nights on the road against Clemson.
With J.J. Frazier entering his senior year, Yante Maten becoming a junior and many underclassmen from a year ago with high expectations, a lot of hype is on Georgia Basketball for their 2016-17 season.
Fans won't have to wait long to see Georgia play competition that will give the Bulldogs a test. Their first week of the season features teams that may not match up talent wise, but they are all solid teams looking to start their seasons with a win over a really good Georgia squad. They're going to bring their A-game.
11/11 at Clemson
The Clemson Tigers are definitely the most talented of Georgia's opening week opponents. They went 17-14 last season and they were 7-5 in non-conference play. They defeated all the opponents they were favored against and lost to most of the ones they were underdogs to.
But they were able to able to upset Louisville, Duke and Miami in three straight games. All of those teams were ranked in the Top 20 at the time they played. But they finished the regular season on a 5-7 run and were eliminated by Georgia Tech in the first round of the ACC Tournament.
Both Georgia and Clemson had mild success last year that they are looking to build on. Both will have a lot of new contributors, but three of Clemson's are transfers. Shelton Mitchell is from Vanderbilt, Marcquise Reed comes from Robert Morris, and Elijah Thomas is from Texas A&M.
However, Thomas won't be eligible until December and Mitchell is currently injured and will not play against Georgia. At the time of their meeting, Georgia will be a more complete team, even if they will play a few inexperienced players.
11/14 vs. UNC Asheville
This other band of Bulldogs is coming off an appearance in the NCAA Tournament and Big South Conference Championship.
hey began their 2015-16 season 7-5 in non-conference play and then rolled through the Big South to end the regular season 19-11. They then swept the Big South Tournament beating Liberty, High Point and Winthrop, but they were blown out in the first round of the NCAA Tournament by eventual National Champs Villanova.
UNC Asheville is one of those mid-majors that cannot be overlooked because of their success, they're coming in with a lot of pride and confidence and if Georgia does nothing to tone down their energy early, the other Bulldogs may leave Athens with a win over a SEC team. Which is what they failed to do with games against Tennessee and Texas A&M last year.
11/17 vs. Furman
The easiest match-up of the three is Furman. The Paladins were 19-16 last year and made it to the second round of the Collegeinsider.com Tournament. Along the way Furman went 6-7 in non-conference play and then ended the regular season 17-14.
They lost in the second round of the Southern Conference Tournament to East Tennessee State after beating UNC Greensboro in round one. They defeated Louisiana Monroe to open the CIT and then were eliminated by Louisiana Lafayette.
The SoCon is not one of the strongest mid-major conferences but Furman is one of their better teams. They could give Georgia some trouble since the Bulldogs begin playing much tougher competition just four days later.
Future
College Basketball Experience Hall of Fame Classic (Kansas City, Missouri)
11/21 vs. Gardner Webb
11/22 vs. Kansas or Alabama-Birmingham
More from Dawn of the Dawg
This article originally appeared on