Georgetown still has a chance to save its lost season, for another day at least
NEW YORK — You would be hard-pressed to name a more disappointing team in this season of college basketball than John Thompson III's Georgetown Hoyas.
You could name LSU, the team with the most talented player in the nation in Ben Simmons and an NCAA tournament resume that's on life support, and you would not be wrong. You could name Maryland, one of the most talented teams in the nation and one that trudged to a 2-4 end to Big Ten play (including a loss to lowly Minnesota) and a likely mediocre seed in the NCAA tournament, and you would not be wrong.
But you could also say the 15-17 Georgetown team that on Wednesday night beat DePaul in the first round of the Big East tournament has some heart.
"You know, it's been a difficult year," Thompson said after Georgetown's 17-point victory. "There's been a lot of stuff that's been thrown at us."
Going into the season, Georgetown was considered a talented young team that had tons of potential. They were just outside the AP Top 25. The Hoyas had a good amount of NBA-level talent — sophomore Isaac Copeland, freshman Jessie Govan and possibly sophomore LJ Peak — and a dark-horse shot at winning the Big East. Come to think of it, it was a preseason profile that sounded almost exactly like Xavier's. Only Xavier showed itself to be a Final Four-capable team early in the season en route to being ranked fifth in the country, while Georgetown sputtered early — dispiriting home losses to Radford, Monmouth and UNC-Asheville — en route to a disaster of a season.
Yes, there have been unpredictable bumps along the way. Louisville transfer Akoy Agau was lost for the season with a torn ACL. Well-regarded sophomore Paul White had surgery on his lower abdominal pelvic floor in January that ended his season. Bradley Hayes, the Hoyas' best interior player for much of the season, had hand surgery in February, and Georgetown went on a six-game losing streak after that. His 10-point, seven-rebound performance in his return on Wednesday might have been the most positive development for this Georgetown team.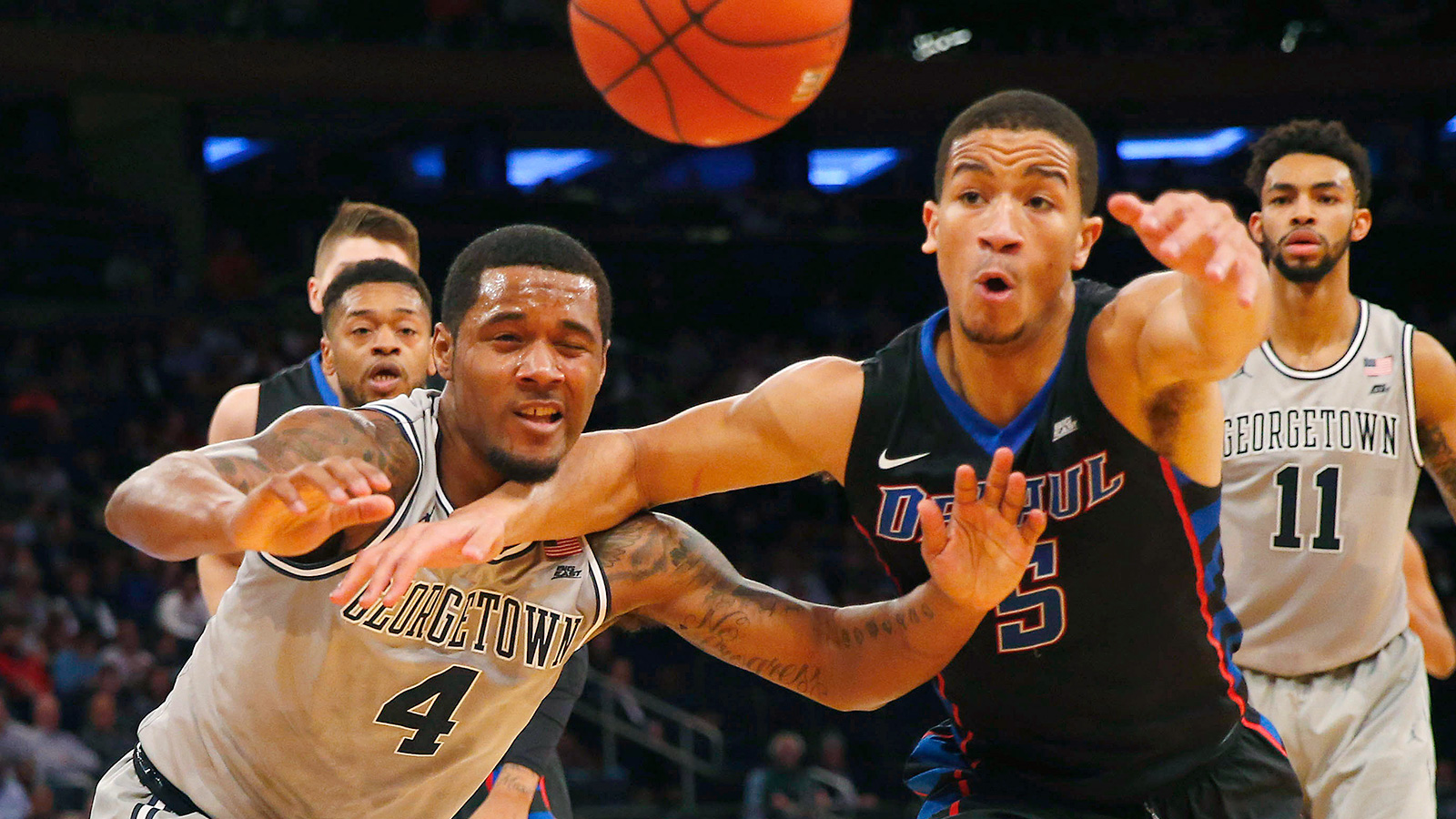 "The guys never stopped fighting," Thompson said. "They also never stopped believing, which is difficult when you're going through the stretch we went through. They understand if we get everyone out there, we play well, we can play with anyone."
It's true. Georgetown nearly beat Maryland on the road in November. The Hoyas nearly beat Duke a week later. They went to Xavier in January and gave Musketeers their only home loss of the season. Given these good wins — and given the injury context — you could understand if this fan base wrote this off as a season of bad luck and simply moved on.
Except this devastatingly disappointing season came on the heels of so many variations on the theme of Hoya disappointment since John Thompson III made the Final Four in 2007.
Look at the string of disappointing Marches since then:
2008: As a two-seed, lost to Steph Curry's Davidson team in the second round.
2009: Went 16-15, lost in the first round of the NIT.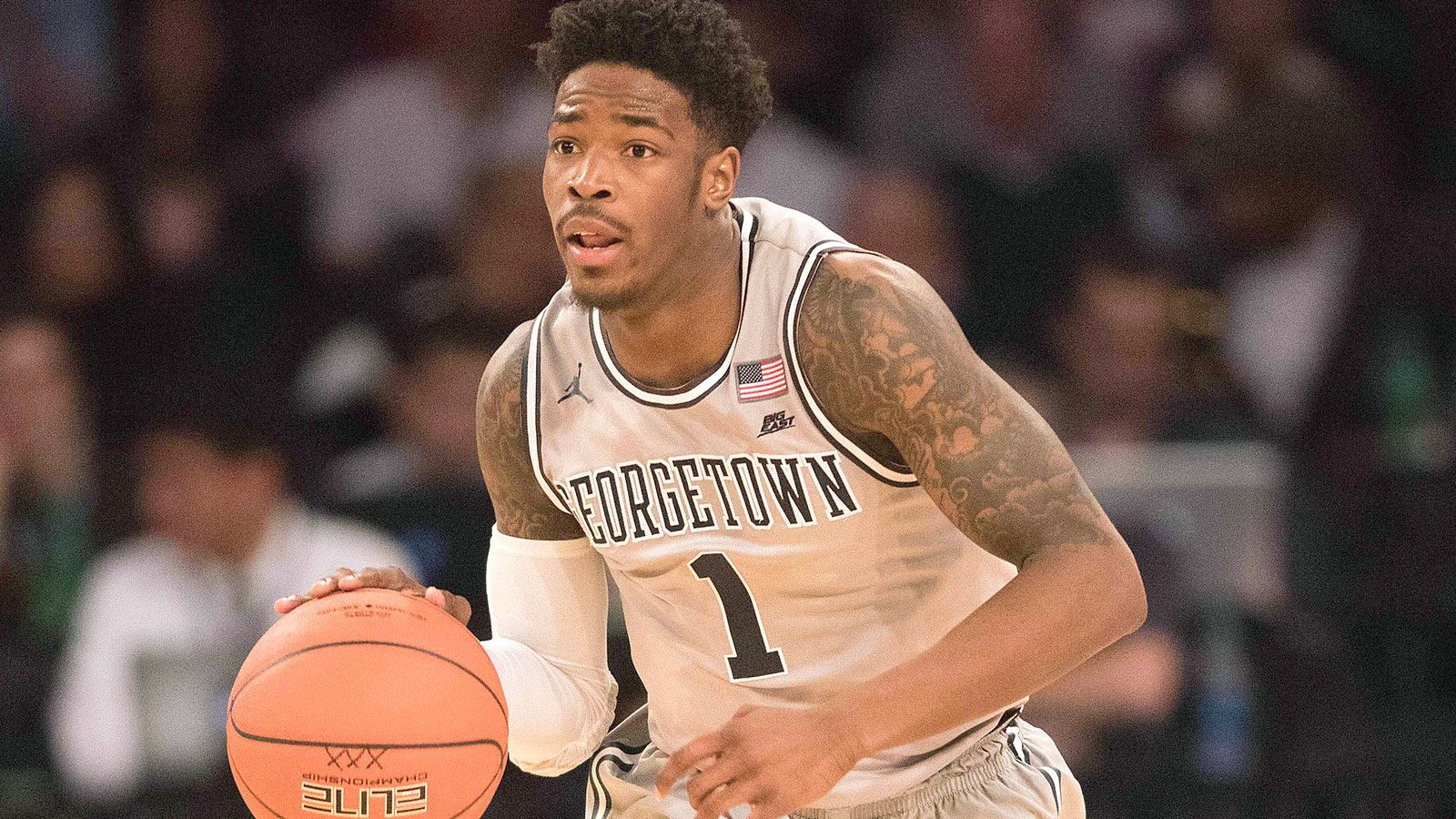 2010: As a three-seed, lost to Ohio in the first round.
2011: As a six-seed, lost in the first round to a VCU team that went on to the Final Four.
2012: As a three-seed, lost to 11-seed North Carolina State in the second round.
2013: As a two-seed, lost to 15-seed Florida Gulf Coast in the first round — the fifth NCAA tournament appearance in a row where John Thompson III's team had lost to a double-digit seed.
2014: Went 18-15, lost in the second round of the NIT.
2015: As a four-seed, lost in the second round of the NCAA tournament to five-seed Utah.
You know, it's been a difficult year. There's been a lot of stuff that's been thrown at us.
John Thompson III
Injuries or not, the sheen of disappointment around this season was colored by the eight years of disappointments that preceded it. So Georgetown's victory over DePaul was something more than just a nice win. It was a vital win for a frustrated fan base. If Georgetown had lost this game to a team that had only won three Big East games all season, that coaching seat might have started to get a little bit hot.
Recently, I was talking with a rival Big East coach. I referred to a loss to Georgetown as a bad loss. The coach quickly corrected me. The Hoyas have the talent, he told me, to win the Big East tournament, despite the disappointing season.
And so John Thompson III and his team will come back to Madison Square Garden on Thursday with the tallest of tasks: To try and beat third-ranked Villanova, the type of win that would forgive a season worth of disappointments.
And look: I don't think that's going to happen. But you'd be silly to think these Hoyas don't have the talent that they could do it. And if they do do it — and then if they somehow win two more games and the Big East tournament title — it could turn into the most improbable NCAA tournament bid of the year, a stunning turnaround that would redeem years' worth of disappointments.
Follow Reid Forgrave on Twitter @reidforgrave or email him at ReidForgrave@gmail.com