FSU Women's Basketball Week In Review: November 9th-16th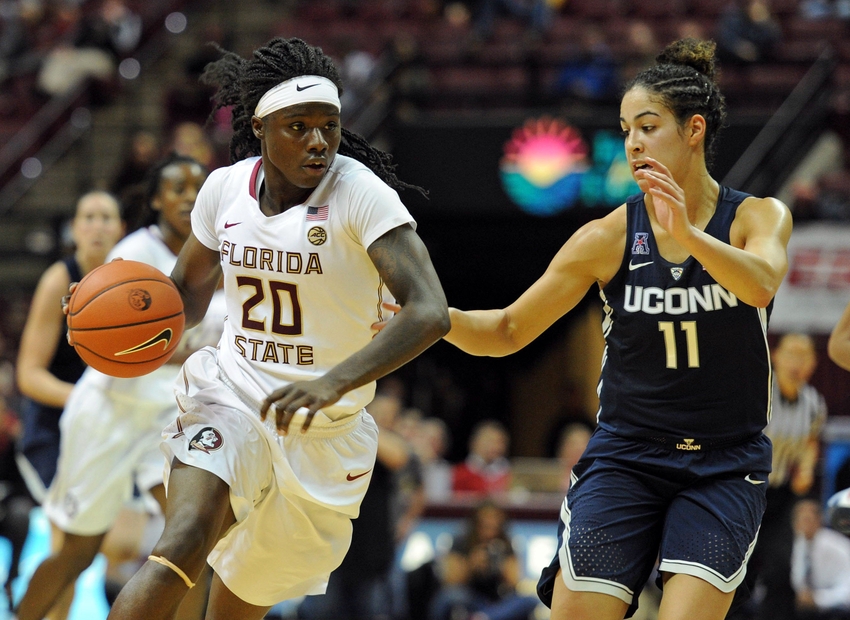 Here's a recap of the last week for FSU women's basketball and a look ahead to what the next week has in store for the Lady 'Noles.
For the athletes that make up the women's basketball team at FSU, the 2016-17 season is one that could be the best in program history. After back-to-back seasons with deep postseason runs, head coach Sue Semrau has the Lady 'Noles believing they can get to the Final Four for the first time.
For Florida State to accomplish that feet, it's going to be a long ride filled with tough competition – and the Lady 'Noles started their season off with just that against the best that women's college basketball had to offer.
Lets take a look at what the last week was like for FSU women's basketball and what the upcoming week will be like.
Week in Review
The 12th ranked Lady 'Noles kicked off the 2016-17 season at home last Friday with a showdown against Jacksonville State. FSU held just a two point lead at the half, but used a 20-9 run in the third quarter to pull away and get the 73-62 win. Shakayla Thomas led the Lady 'Noles with 16 points on the day as the home team shot 45 percent from the field.
FSU Basketball Wins Season Opener Over Charleston Southern
On Monday, the 'Noles met the toughest challenge in women's basketball: the UConn Huskies. the four time defending champs brought their 75 game win streak to Tallahassee and FSU gave them all they could handle, leading by four at the break. UConn accelerated in the third quarter, but Florida State would only be down by two with seconds to go.
A last second shot would be no good and UConn escaped with the 78-76 win. Junior guard Imani Wright led the Lady 'Noles with 25 points.
A Look Ahead
FSU will remain at home for the rest of the week, taking on Jacksonville at 6 PM Thursday before taking on James Madison at 1 PM on Sunday. All time, Florida State has a 5-0 record against the Dolphins – including wins the last three seasons – while having never played the Dukes before.
This article originally appeared on