FSU Basketball Seeded In First 'Bracketology' Prediction of Season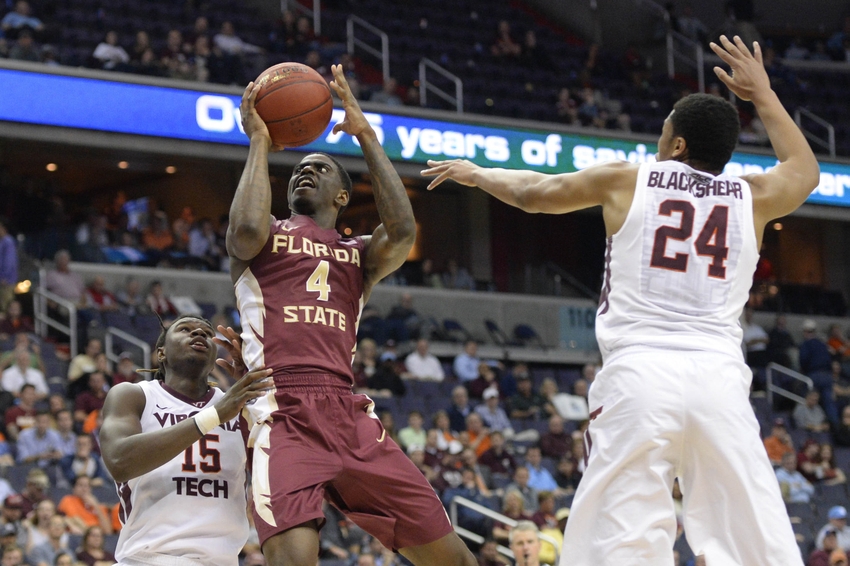 FSU basketball will be dancing for the first time in five seasons, according to the first Bracketology predictions of the 2016-17 season.
When the Seminoles of Florida State take the court in less than a week to open the 2016-17 season, there is going to be plenty of expectations for head coach Leonard Hamilton's team. For the 'Noles, it's been almost five seasons since they made it into the NCAA Tournament.
With star players like Dwayne Bacon and Xavier Rathan-Mayes being joined by a top 10 recruiting class that includes five star recruit Jonathan Isaac, the pieces seem to be in place for the first trip the Big Dance since winning the ACC back in 2012.
According to the first ESPN Bracketology predictions for the season, Joe Linardi has high hopes for the 'Noles this season. He has FSU basketball traveling for the first weekend of the postseason  but still dancing:
Salt Lake City Regional

No. 5 Cincinnati vs. NO. 12 FLORIDA STATE

No. 4 Gonzaga vs. No. 13 UAB
To get into the NCAA Tournament, FSU basketball is going to have to run the gauntlet again that is playing in the ACC. The Seminoles will face eight teams from the conference who made Linardi's first list – as well as games against Florida and West Virginia, who are both projected to dance.
The 'Noles open their run toward the tournament on Saturday when they host Charleston Southern at 1 PM from the Tucker Center.
This article originally appeared on