Former Retired Blue Devil Re-Signs With NBA Team to Extend Career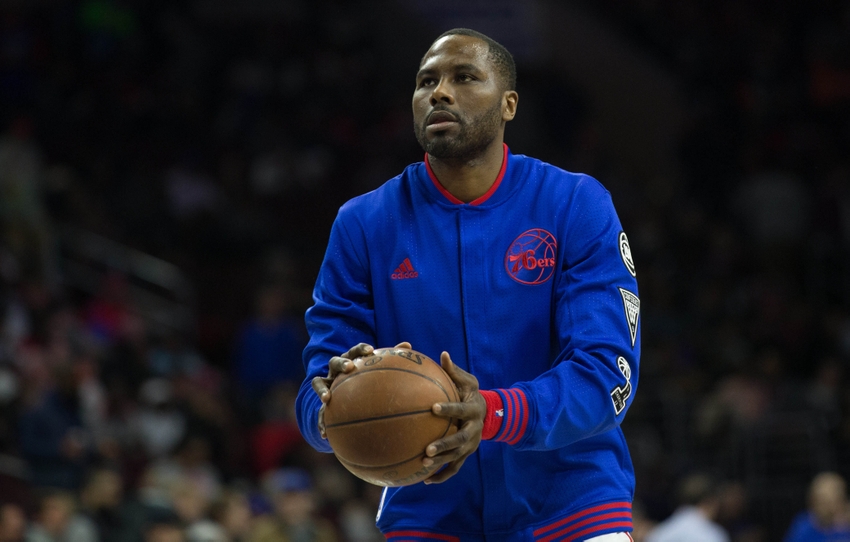 Former Duke star and first overall pick Elton Brand recently re-signed with the Philadelphia 76ers on a one-year contract.
The Philadelphia 76ers recently announced the re-signing of former Blue Devil Elton Brand to a one year NBA deal. Brand is heading into his 17th NBA season at 37 years old.
Elton Brand retired from the NBA before the start of the 2015-16 season, but returned to sign with the Philadelphia 76ers in the middle of last season to and take on a leadership role with the young team. He will re-join fellow former Duke center Jahlil Okafor and the rest team this year for the entire season, most likely providing the same veteran presence in the locker room for the team.
Despite struggling with injuries throughout his NBA career, Elton Brand has produced in the league becoming one of ten players in NBA history to total 15,000 points, 8,000 rebounds, 2,000 assists and 1,500 blocks. He was the top pick by the Chicago Bulls in the 1999 NBA Draft and earned 2000 Co-Rookie of the Year honors. Brand starred at Duke for two seasons winning the NCAA Player of the Year award as a sophomore.
The Philadelphia 76ers have been among the worst teams in the NBA the last few seasons, and hopefully Elton Brand will be able to make an impact to help the team improve. The former Blue Devil probably won't play much this season, but as he previously wrote for Sports Illustrated, he wants to return to give back to the game and impact younger players in the league.
This article originally appeared on