Former Michigan State star Deyonta Davis breaks out for Grizzlies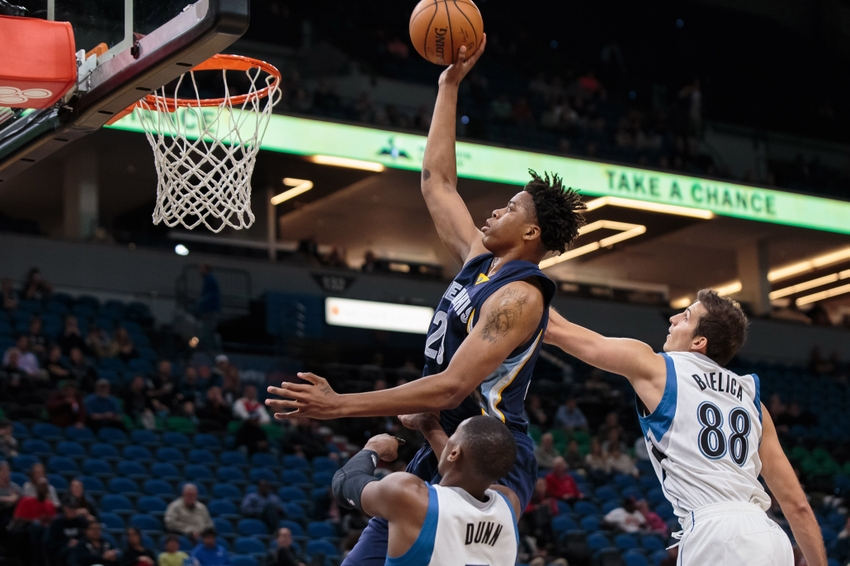 Former Michigan State basketball star Deyonta Davis broke out with the Memphis Grizzlies on Tuesday night.
Some knocked him for leaving Michigan State after his freshman season and turning pro, but former Spartan got his first real taste of prominent playing time on Tuesday night with the Memphis Grizzlies.
Must Read: MSU Recruiting: 5 bold predictions for month of November
After playing a total of eight minutes in his first three NBA games, Davis saw 26 minutes of action on Tuesday against the Timberwolves and played extremely well. In fact, he finished the game with 17 points, six rebounds and two blocks against on 7-of-8 shooting.
I'll be the first to admit that I thought he should have stayed another year under Tom Izzo to hone his skills and become a complete player, and it was looking like I was right after the first three games of the year. However, he shut all the doubters up against Minnesota.
How good of a game did he have? Well, his 17 points were, in fact, more than he scored in any game while in East Lansing.
Deyonta Davis scored 17 for the Memphis Grizzlies tonight (7-for-8, 6 reb, 2 blk). That's more than he scored in any game last year for MSU

— Kyle Austin (@kylebaustin) November 2, 2016
The Grizzlies are clearly trying to ease him into the rotation, playing him six minutes, one minute and one minute in the first three games, respectively. However, with a blowout on hand, it seemed to be the right opportunity to get Davis some time on the court.
On the season, he's averaging just 8.3 minutes per game along with 4.3 points, 2.0 rebounds and 0.8 blocks. If he continues to play like he did against the Timberwolves, he's going to be a regular member of the rotation.
This article originally appeared on