Former Miami Hurricanes Recruiting Targets and Players Thriving Elsewhere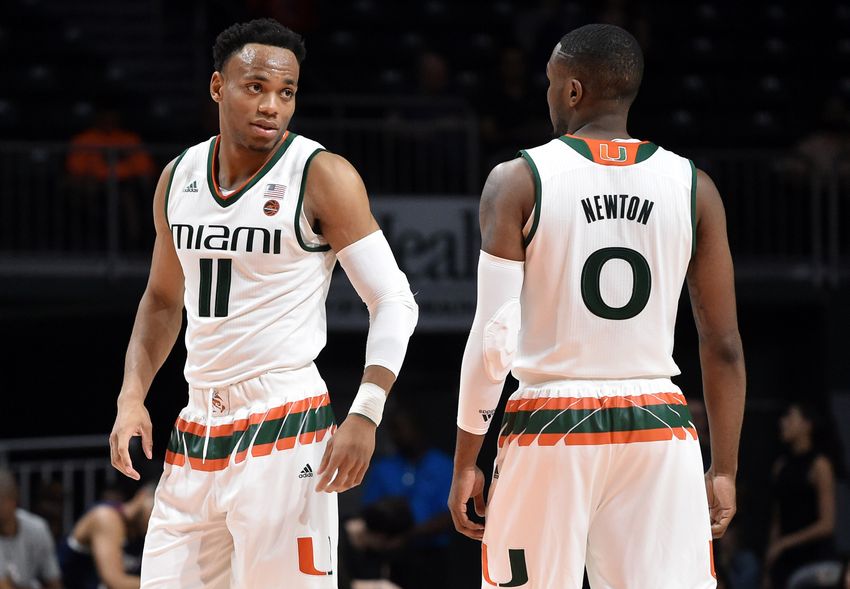 Transfers. dismissals and lost recruiting targets have hurt the Miami Hurricanes basketball depth this season. A few of those players are thriving elsewhere.
The transfers of Manu Lecomte and Deandre Burnett following the 2015 season, the early season dismissal of Rashad Muhhamad and the loss of former verbal commitment Bryce Aiken have limited Jim Larranaga's backcourt depth this season.
Lecomte has blossomed at Baylor. He has started every game at the point for the RPI's top ranked Bears. He is averaging 13.9 points per game, 5.1 assists and has a stellar 2.41 to one assist to turnover ratio.
Burnett has been outstanding for Mississippi. He is averaging 21.6 points per game, making 43.1 percent of his three-point attempts and shoots 94 percent from the foul line. He has an atrocious 0.75 assist to turnover ratio.
A backcourt of Lecomte and Burnett would have been dynamic, but the 'Canes might not have gotten a player of Brown's caliber if they had stayed at the U.
The only point guard on this season's roster is Ja'Quan Newton. With Aiken, the Hurricanes would have had a true point guard with dynamic ball-handling ability.
Aiken was a key target for their Hurricanes, who are thin at Point Guard. The 6'0 Aiken would have been Ja'Quan Newton's primary backup at the point. He might have pushed for time as a starter.
Newton is more of a combo guard and Freshmen Bruce Brown and D.J. Vasiljevic are both shooting guards. Brown takes most of the minutes at the one when Newton is on the Bench.
Like Brown, Aiken has played right away. He has started two games and is averaging 25.7 minutes per game.  Aiken is averaging 12.4 points per game, 3.0 rebounds and 3.4 assists per game.
Aiken is still a bit raw. He needs to take better care of the ball though. Aiken has just a 1.4 to one assist to turnover ratio. He is shooting just 31.9 percent from the floor and 25.6 percent on threes. He is 15th in the country at 94.1 percent from the foul line.
Even without Aiken, they still had a top 25 recruiting class by any measure. Dewan Huell, Rodney Miller, Brown and Vasiljevic are the Hurricanes best freshmen class to date. All but Miller have been significant contributors.
Losing Aiken thinned out the backcourt, but with a potentially top ten class in 2017, the Hurricanes should be fine long term.
This article originally appeared on