Former Miami Hurricane Omar Sherman Playing Well at LA Tech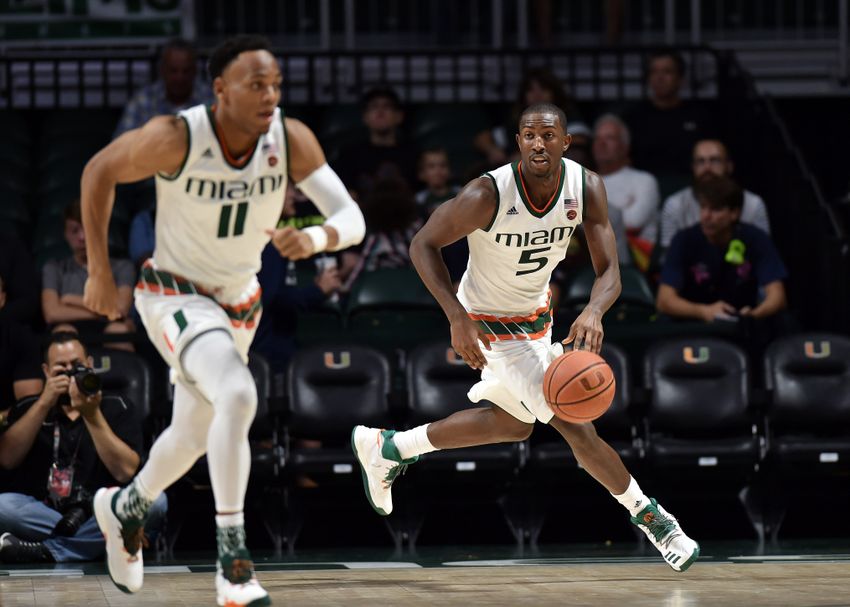 Former Miami Hurricane Omar Sherman Transferred out of Coral Gables with Baylor's Manu Lecomte and Mississippi's Deandre Burnett after the 2015 season.
The Hurricanes lost Lecomte and Burnett in May of 2015, and Sherman announced his decision in August 2015, just before the start of fall classes. Lecomte and Burnett likely left Coral Gables seeking playing time elsewhere.
Lecomte and Burnett leaving didn't come as much of a surprise to anyone because of Miami's logjam at the guard position at the time, but losing Sherman was as bit of a surprise.
Angel Rodriguez and Sheldon McClellan gave UM a stellar backcourt in 2015-16. Lecomte and Burnett would have competed with Ja'Quan Newton, Davon Reed and Bruce Brown for playing time this season. The Hurricanes also lost backcourt reserve James Palmer following the 2016 season. He is now at Nebraska.
Sherman arrived at Miami as a four-star prospect from the Dallas suburb of Duncanville.  He made an impact as a freshman, starting 10 of the 36 games he played in. Sherman averaged 4.8 points and 2.3 rebounds in 16.5 minutes. He was set to have a more prominent role if he had stayed. That's what made this move shocking.
Sherman is a lot closer to home playing at Louisiana Tech. He has started every game for the Bulldogs this season. Sherman is averaging 11.1 points per game, 5.4 rebounds and shooting 53.5 percent from the floor. That's a huge improvement over his 46.3 shooting percentage at Miami.
He would have been a key reserve on Miami's 2016 team that advanced to the NCAA Tournament Sweet 16. He would have had plenty of competition for playing time, but gained valuable experience in 2016.
This season, Sherman would have been battling with Kamari Murphy who is in his third season with Miami after transferring from Oklahoma State, Freshman Power Forward Dewan Huell, Freshman Center Rodney Miller and Sophomore Ebuka Izundu.
No reason was given with the transfers. The loss of Sherman, increased the rolls of Ivan Cruz Uceda and Murphy last season. Murphy has parlayed that into a starting role this season and is one of the team's tri-captains with Reed and Newton.
The loss of Sherman, Lecomte and Burnett opened up three scholarships spots for Miami. Jim Larranga has done an excellent job filling those spots. D.J. Vasiljevic, Brown, Huell and Miller are part of a stellar 2016 Freshmen class and the 2017 class is ranked even higher.
This article originally appeared on