Former Duke Guard Receives Surpisingly Low Ranking in List of Top NBA Guards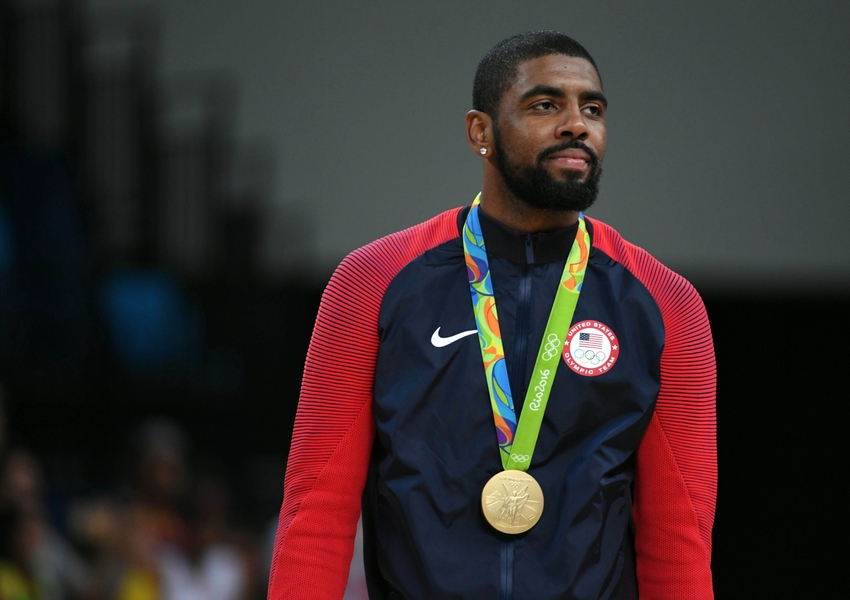 Former Blue Devil yrie Irving was shockingly left out of the top 10 in a list of the top guards heading into the 2016-17 NBA season.
Bleacher Report recently released a list of the top 71 guards heading into the upcoming NBA season, but Cleveland Cavaliers guard and former Duke Blue Devil Kyrie Irving was surprisingly left out of the top ten.
The rankings were based on several categories including Scoring, Non-Scoring Offense, Defense, Rebounding, and Durability for an overall score. Irving was ranked as the 11th best guard earning a score of 82. He was listed behind Dwyane Wade, Kemba Walker, Jimmy Butler, John Wall, Damian Lillard, James Harden, Chris Paul, Kyle Lowry, Russell Westbrook, and Steph Curry.
Irving scored well in every category, but defense hurt him the most earning 31 out of 40 points. The author also mentions that the rankings do not count the playoffs, and notes that if you count his 2015 NBA Finals performance then the Irving is a "legitimate superstar" and can "challenge for one of the top three spots". Still, 11th seems extremely low for the former Duke even just looking at the regular season, where he was named an NBA All-Star.
Kyrie Irving has excelled in the NBA since leaving Duke after his freshman season. He recently became the 4th player in NBA history to win an NBA Championship and an Olympic gold medal in the same season and had historic performances in the NBA Finals and during the Olympics.
Irving was joined by former Blue Devils J.J. Redick and Rodney Hood on the list of top guards in the NBA. Redick had an excellent season last year and was ranked as the 29th best guard with an overall score of 77. Hood is coming off a career year with the Utah Jazz and has high expectations for the upcoming season ranked at 17th with an 80 rating.
Let us know what you think. Add a comment or post on social media where you think former Blue Devil Kyrie Irving should rank among the top guards in the National Basketball Association.
This article originally appeared on