Former Blue Devil Quinn Cook Signs With NBA Team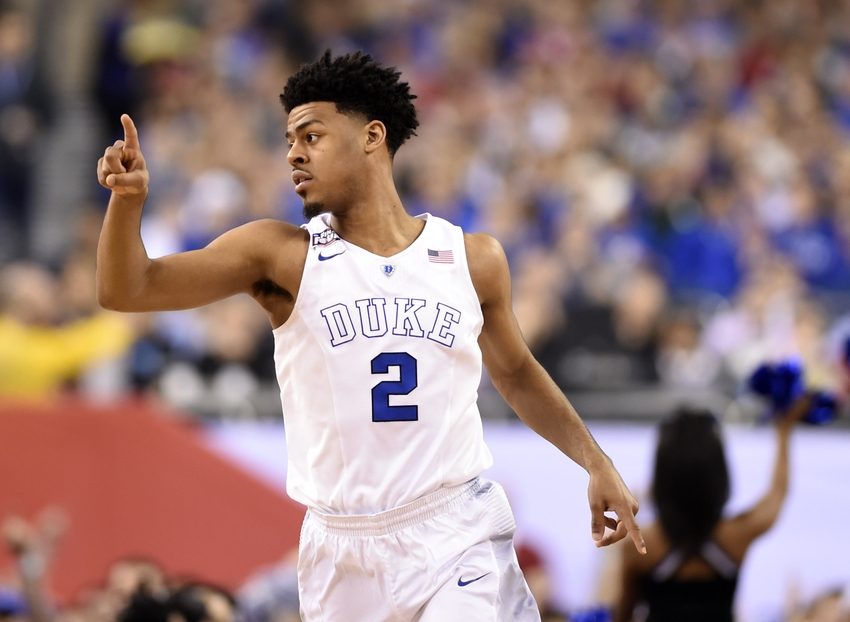 Former Duke point guard Quinn Cook recently signed with the New Orleans Pelicans after winning a title with the Blue Devils and starring in the D-League.
Duke Basketball alum Quinn Cook recently signed a contract to join an NBA team and will compete for a roster spot on the New Orleans Pelicans for the upcoming season.
After graduating from Duke in 2015, Cook went undrafted and signed a training camp deal with the Cleveland Cavaliers but was assigned to their NBA D-League team the Canton Charge. Quinn Cook starred in the development league averaging 19.6 points, 5.4 assists, and 3.9 rebounds per game with the Charge making the NBA D-League All Star Team and earning the D-League Rookie of the Year award. Despite his excellent performances, Cook unfortunately never received a call up from the NBA last season but will get another shot with the Pelicans this year.
The 6-2 guard played a key role in Duke's 2015 NCAA National Championship team as a team captain and starting guard for the Blue Devils. The 6-2 guard had a career senior season averaging 15.3 points, 3.4 rebounds, 2.6 assists, and 1.0 steals per game and earned Coaches vs. Cancer Tournament MVP honors in 2014.
We wish Quinn Cook the best of luck as he attempts to make the final roster for the New Orleans Pelicans and compete in the NBA this season. Be sure to stay tuned to Ball Durham for more updates on Cook and all other former Blue Devils in the NBA.
This article originally appeared on