For Alabama Basketball, Biggest Tests (So Far) Is Coming Up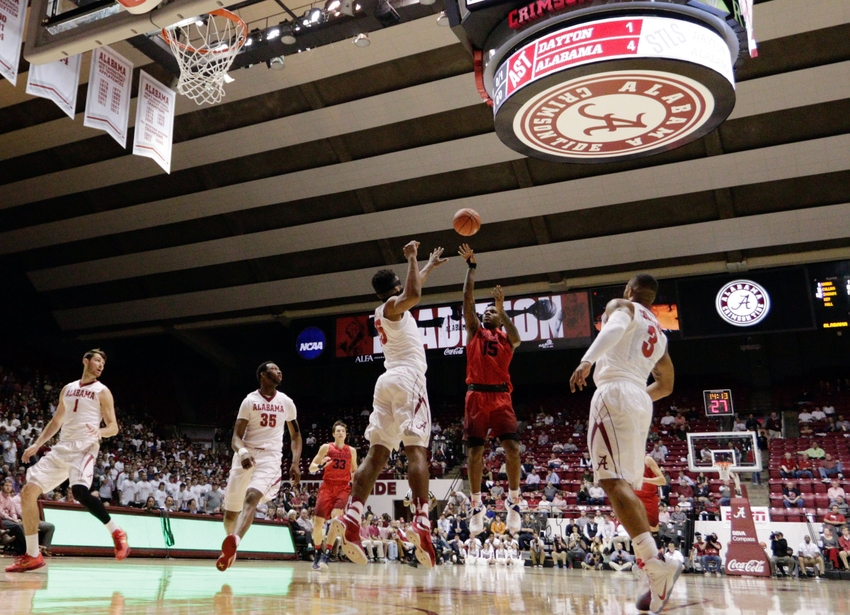 Alabama basketball has looked good so far in the 2016-17 season.
Under head coach Avery Johnson, the Crimson Tide has started 3-2 and has looked impressive in its two home wins so far. Avery Johnson's pledge to make basketball more competitive at Alabama has progressed as well as could be reasonably expected, and the future is even brighter with a historically good recruiting class coming in.
For the 2016-17 Crimson Tide, though, the biggest test so far is just around the corner. While Alabama has already played one quality opponent in the Dayton Flyers, the upcoming mini road trip (at Texas and Oregon) will provide another measure of how good the Crimson Tide really can be.
Alabama Basketball Drills Charleston Southern, 76-46
Per Basketball-Reference, Alabama ranks 247th in strength of schedule nationally, which makes sense given a fairly light non-conference schedule coupled with playing in a football-first conference in the SEC. Dayton one of few high-level teams on the Tide's schedule, and Texas and Oregon make up the next two. If Alabama hopes to make any noise late this season, playing well in these games is absolutely vital.
Last year, the Crimson Tide lost to Oregon in an extremely close game in Birmingham. The Ducks are currently ranked 23rd in the AP Top 25 (20th in the USA Today Coaches Poll), and will certainly be the most difficult team that Alabama has faced yet. Texas is not currently ranked, but has been near the Top 25 all season and could easily slip in with a few wins.
At this still-early point in the season, it's difficult to say what the keys to Alabama winning one or both of these two games will be. Shooting is certainly something to point to, as the Tide's 41.9 percent mark ranks 277th in the country. Three-point shooting has been somewhat better, at 36 percent (ranked 146th), but the Crimson Tide have been somewhat inconsistent from the floor as whole so far. Veterans like Dazon Ingram, Corban Collins, and Riley Norris will need to provide key scoring.
Defense may also be a problem. Alabama ranks 327th in the country in total points allowed, a statistic that is concerning no matter how early in the season it is. Limiting scoring opportunities for Texas and Oregon will take pressure off the offense, and could be a key factor in these two games.
This early in the season, there are no must-win games. However, Alabama has limited chances to put together quality wins, and needs to capitalize on opportunities when they arise. On this two-game road trip, the Tide will look to play well against two such teams.
This article originally appeared on